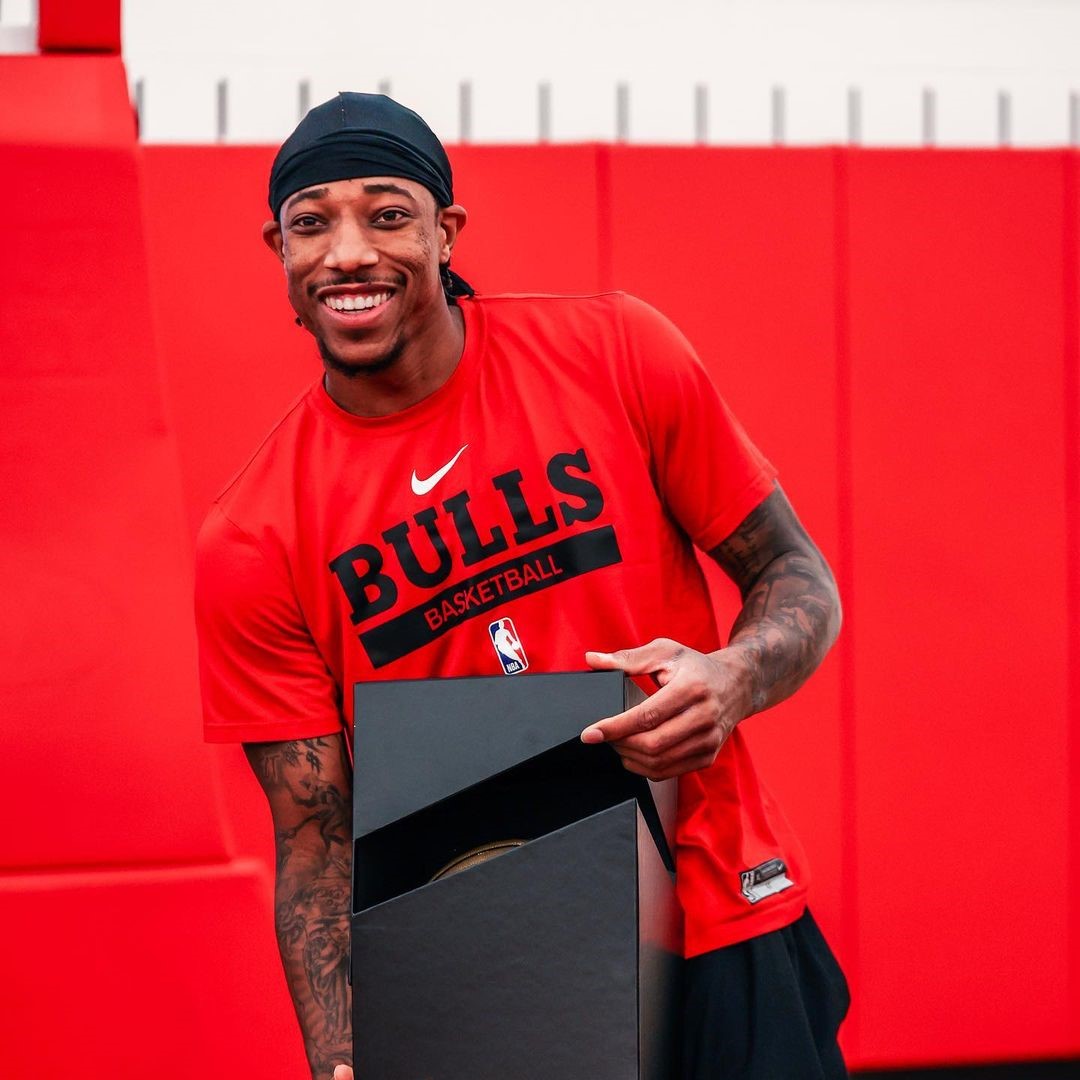 8 Chicago Sports Gift Ideas for 2022
Season's greetings! It's that time of year again folks. After the fall lasted about as long as a 40-yard run from Justin Fields, we've finally reached the holiday season. We hope you haven't sent this wish list to Santa Claus yet. Because this time around, we've got a whole new list of Chicago sports gift ideas for 2022.
Enjoy!
Chicago 2022 Sports Gift Guide
Bobblehead Bear
Everyone wanted a Fathead to put in their room when they were kids. But now that we're all grown up, the walls of the cave of men deserve much better.
While our number one Chicago sports gift idea doesn't have to be wall decor – unless you have some floating shelves that need a few trinkets – it's sure to be a hit for the football fan. in your life ! Foco, a company that sells sports equipment for virtually every team, has a Chicago Bears action figure collection available for sale.
It doesn't matter if your gift's favorite player is Justin Fields, Velus Jones Jr. or Eddy Pineiro, there are plenty of bobbleheads to choose from!

Chicago Cubs Comfort
Although you may find it difficult to use them during the hot baseball summer months, this collection of Chicago Cubs pillows and blankets by Wrigleyville Sports is sure to increase the comfort level in any Northside fan's home.
If you're shopping for a pillow, you have the choice between a Cubs jersey pillow or a pennant pillow, and if blankets are more your style, you can't go wrong with the Wrigley Field Blanket to honor the iconic baseball stadium.

B
Putting Green
Looking to practice your short game from the comfort of your own home while the Blackhawks play live on your TV? Well, look no further than that Chicago Blackhawks Edition Indoor Practice Green by Rallyhouse.
At 72 inches long, you'll never miss a putt 6 feet or less after a few practice sessions on this green. Also, if the significant other isn't quite sold on it, don't worry, according to the features, "Doubles as a runner when not in use".
You can't beat this!

Bulls Shoes
It's no secret that high-end shoes and the National Basketball Association couldn't exist without each other. Whether it's athletes sporting the latest and greatest kicks as part of their pre-game outfits, or superstars sporting limited-edition sneakers during the game, shoes play an important role. in the league.
We featured some Bears bobbleheads by Foco earlier, and now we'd like to introduce you to their range of Chicago Bulls shoesr. Keep your piggies cozy this winter with a new pair of slippers, or get a new set of slides for the pool next summer. Either way, you will always represent the Bulls!

White Sox Wall Decor
Etsy has lots of special gifts for Chicago White Sox fans enjoy. But, if you were to ask us which item was our favorite to include in our Chicago 2022 sports gift guide, we'd have to go with it. this 3D metal wall logo.
The creator on Etsy is called 3Dprintguy and, in our professional opinion, we wouldn't want someone else to make a 3D sign for us. The White Sox Logo Wall Decor is created using powder coated steel and is handmade, so you know it's built with care. In addition to the White Sox logo, 3Dprintguy also offers options for Bears and Bulls decor, as well as many college options.

Chicago Sky 2021 WNBA Finals Tee
Take the chilliest moment of the Chicago Sky's championship race with you anywhere with this 2021 WNBA Finals Tee by RedBubble. The jersey features 2021 Finals MVP Kahleah Copper and her merciless stare at Sophie Cunningham in Game 2 of their series. With plenty of t-shirt colors to choose from, you'll be hard-pressed not to find one for the Sky fan in your life.
Oh, and if you're shopping for a Kahleah Copper fan, she also has his own set of bobbleheads available from Foco.
If you're a fan of Kahleah Copper, she also has her own bobblehead available from Foco.

Portable Pong Chicago Fire FC
Practice your game of ping pong wherever you go and represent your favorite MLS team with this Chicago Fire themed pop-up ping pong table from Rallyhouse.
Despite this gift being the most expensive option on our list of Chicago sports gift ideas, it's probably one of our favorites. You can prop it up in the man cave or take it with you to your next tailgate and host a table tennis tournament on the fly. Or, for adults, a classic game of beer pong is another fun option that would work perfectly with this gift.
Whatever gift idea you choose, whether you're treating yourself this year or shopping for a Chicago sports fan close to your heart, we hope you enjoyed this year's edition of the guide. Chicago sports gifts!
Happy Holidays!!