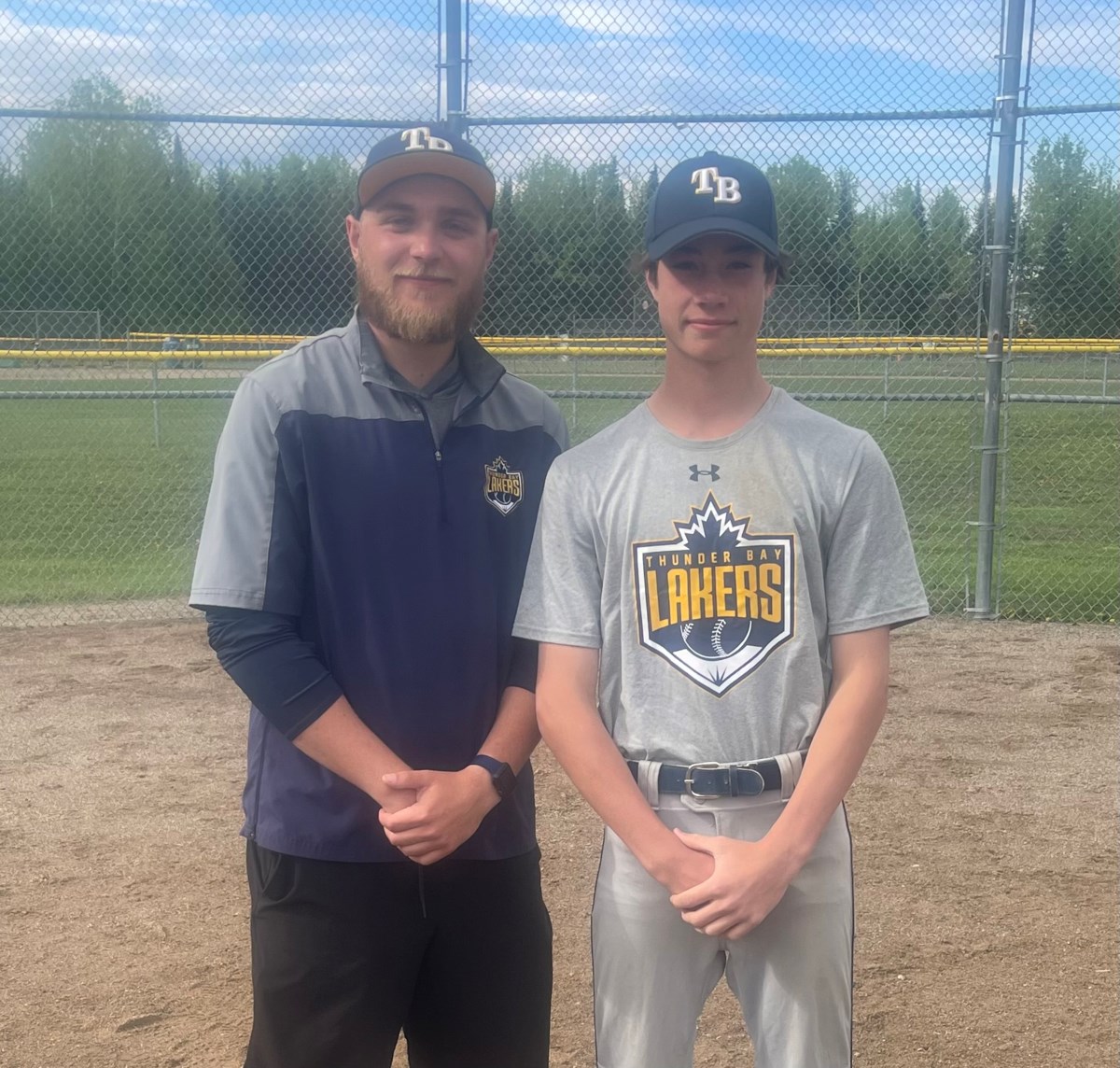 A local athlete will compete in the 2022 Ontario Summer Games
Sixteen players have been selected to represent Northern Ontario in Ontario at the 2022 Ontario Summer Games in Mississauga in July.
PRESS RELEASE
NORTH BASEBALL TEAM
************************
This past weekend, thirty-eight 14/15 year old baseball players from across the North traveled to Sault Ste. Marie to participate in the Team North ID 2022 camp.
The objective of Camp ID was to select 16 players to represent Northern Ontario at the 2022 Ontario Summer Games in Mississauga. Between 3,500 and 5,000 athletes are expected to compete in archery, beach volleyball, basketball, canoeing, kayaking, field hockey, soccer, triathlon, lacrosse, rugby, softball, table tennis and volleyball at the 2022 Games.


Jean Gilles Larocque, currently head coach of the 14U Sudbury Voyageurs and director of the Sudbury Baseball Academy, will be the head coach of Team North. Coach Larocque has high expectations and high hopes for Team North.


"I am extremely excited to be part of this wonderful coaching staff for Team North," said exuberant head coach Jean Gilles Larocque. "The Ontario Summer Games are essentially the Olympics for athletes in this age group. It's a huge step for these players and can definitely lead to something bigger," added Larocque.


Team North assistant coach Max Rydholm, who is also a Thunder Bay Lakers coach and 2012 Ontario Summer Games alumnus, is excited about baseball this summer.


"I am honored and privileged to be part of the Team Northern Ontario coaching staff," said assistant coach Max Rydholm. "As someone who went through the process as a player in the 2012 season, it's completely surreal to be a part of it from a new perspective. I sincerely believe that Team North players will have an unforgettable experience," said added Rydholm.


Thirteen players from Sudbury, two from Sault Ste. Marie and one from Thunder Bay were chosen to represent the North. Thunder Bay will be represented by Matthew Foulds at the 2022 Ontario Summer Games.


"I'm so happy to have been part of the North team! It will be a totally different experience for me," said Matthew Foulds. "I'm nervous and excited about the Summer Games. I'm really looking forward to working with my new teammates. I will work hard and do my best," Foulds added.


The players will report to a pre-game training camp the week of July 18 in Sudbury. The team will travel to Mississauga for the opening ceremonies on July 21 and begin play the following day with the championship game on Sunday, July 25.


Jean Gilles Larocque, Max Rydholm will be joined by Marc Caruso who coaches the Soo Sox in Sault Ste.Marie. "These staff are very talented and bring a lot of skills and experience to the program," said coach Larocque. "The North is well represented and bodes well for the development of baseball in the region," added Larocque.


The following baseball associations were represented in Sault Ste. Marie Team North ID camp: North Bay Minor Baseball, Sault Ste. Marie (Soo) Minor Baseball, Algoma Minor Baseball, Thunder Bay Baseball Association, Thunder Bay Baseball League, Valley East Minor Baseball League, The Baseball Academy and Sudbury Minor Baseball.