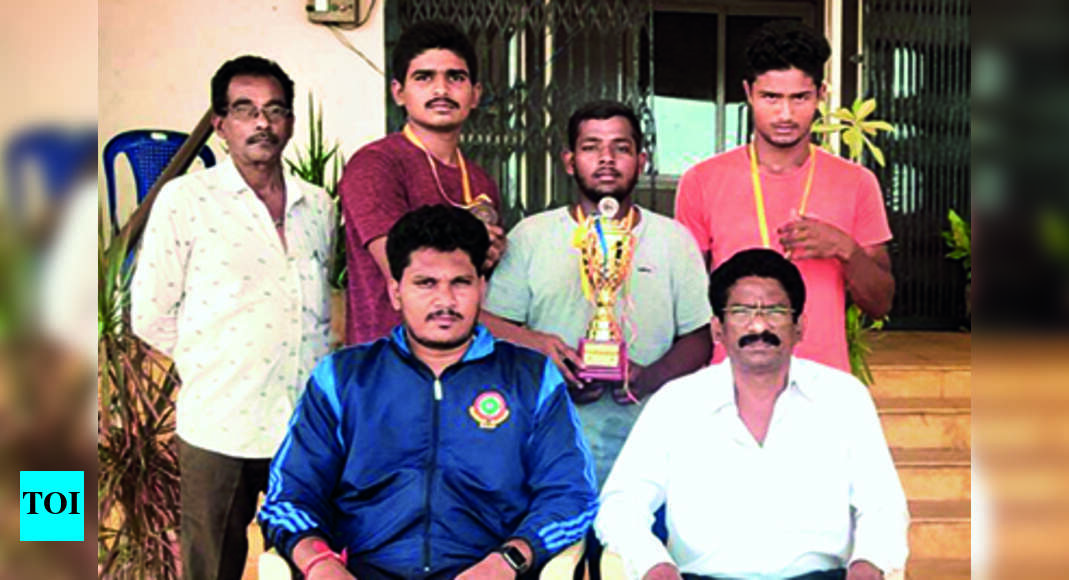 anu: Br stadium weightlifters excel in meeting Anu | Vijayawada News
Vijayawada: The weightlifters, who train at BR Stadium, won two gold and two bronze medals at the Acharya Nagarjuna University Intercollegiate Powerlifting Championship at the ANU grounds. GV Sai Ram (102 kg), Sk Kazavalli (66 kg) won gold while P Ramu (59 kg), G Sagar Babu (66 kg) won bronze medals. DSA Head Coach, P Muralidhar congratulated the athletes and their coach, Ch Kesav Gopi.
Uma Mahesh for the Junior World Cup
Madineni Uma Mahesh, who trains at Indian Sport Shooting Academy, has been selected for India's squad to compete in the Junior World Cup to be held in Germany, N Subaramanyaswara Rao, Director and Coach of the 'academy.
SAAP for starting sports clubs
Andhra Pradesh Sports Authority (SAAP) will establish sports clubs and academies, said N Prabhakar Reddy, Vice Chairman and Managing Director. Speaking at the council of transferred coaches, Reddy said SAAP will promote the sport at school level through sports clubs.
Applications invited for NIS course
Sports Authority of India is inviting applications for the six week certificate course in the following sports. The course will take place at NIS, Patiala. Interested persons should apply online at www.6wcc.nsnis.in no later than April 25.
Disciplines: Athletics, archery, badminton, basketball, cricket, fencing, soccer, gymnastics, handball, judo, kabaddi, kho kho, rollball, rowing, softball, shooting, swimming, taekwondo, table tennis, tennis on grass, volleyball, weightlifting, wrestling, wushu, yoga.