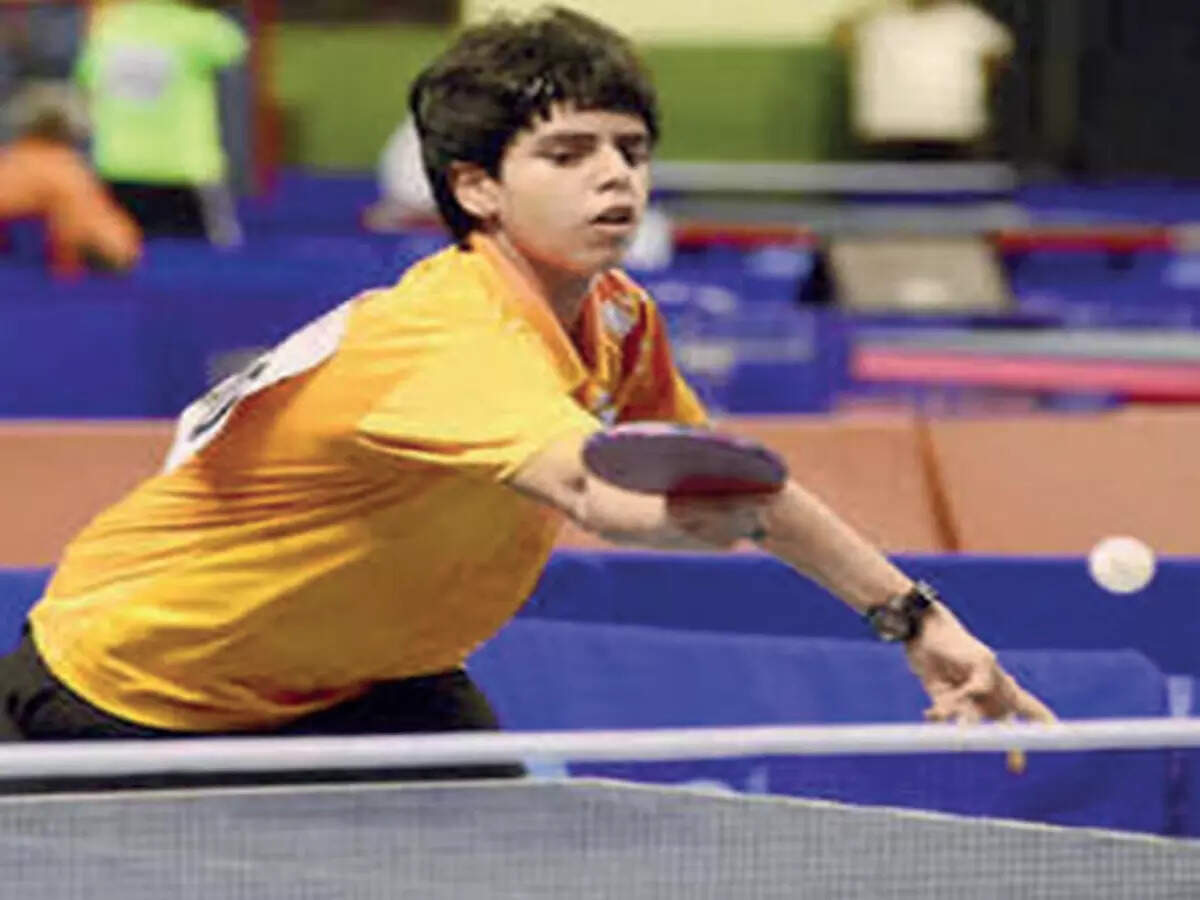 Bengaluru TT star makes big waves
By SS Shreekumar
The Bangalore table tennis sensation Archana Girish Kamath, 20, partner of the Tokyo Olympian Manika batra and won the women's doubles title at the 2021 World Table Tennis Contender Lasko event by beating Puerto Rico's Diaz sisters Adriana and Melanie, 3-0 to 11-3, 11-8, 12-10 in the final. It was the first WTT title for Manika and Archana, ranked 33rd in the ITTF World Rankings.
Manika and Archana had defeated the Chinese Liu Weishan and Wang yidi in the semi-finals. "I'm very happy to have won this title … it was fun to play throughout as I always like to play doubles with Manika Di. She is playing very well and has a strong presence on the table, which allows me to play freely, "Archana said after the game.
In the Budapest WTT tournament, Archana, ranked number 134 in the world, upset the 58th Yana Noskova of Russia 11-8, 11-9, 6-11, 5-11, 11-9 after a grueling affair although she lost later. Archana was introduced to table tennis at the age of nine. She played it more for fun, but quickly fell in love with it. She won her first Under-12 and Under-18 state titles in 2011 to rank No.1 in the Karnataka Sub-juniors rankings. She was also at the top in 2012. In 2013, Archana won a staggering 30 titles in all.
Archana quickly rose to number one in Karnataka in four age categories, Under-15, Under-18, Under-21 and Women's Singles, all simultaneously. She had the distinction of being the first player in the history of table tennis in the state. Archana made big waves at the 2013 national championship by winning all three g available as well as a bronze in doubles.
Archana, who is right-handed and has a lethal forehand in top spin shot, was first selected in 2014 and was the only Indian to be selected to represent the Asian team at the World Cadet Challenge of the ITTF later in the year. She won a team silver medal and also received the ITTF Fair Play Award. In 2016, she was the highest ranked player on the ITTF Junior World Tour.
Archana won her first senior national singles title in 2018 and, ironically, defeated doubles partner Manika Batra in the semifinals en route to the title at Cuttack. That same year, Archana broke into the semifinals of the Youth Olympics. She lost and played the bronze medal match against Andreea Dragoman of Romania but lost 1-4. "I want to win an Olympic gold medal for India. I want to be a soldier for my country, "Archana proclaimed.