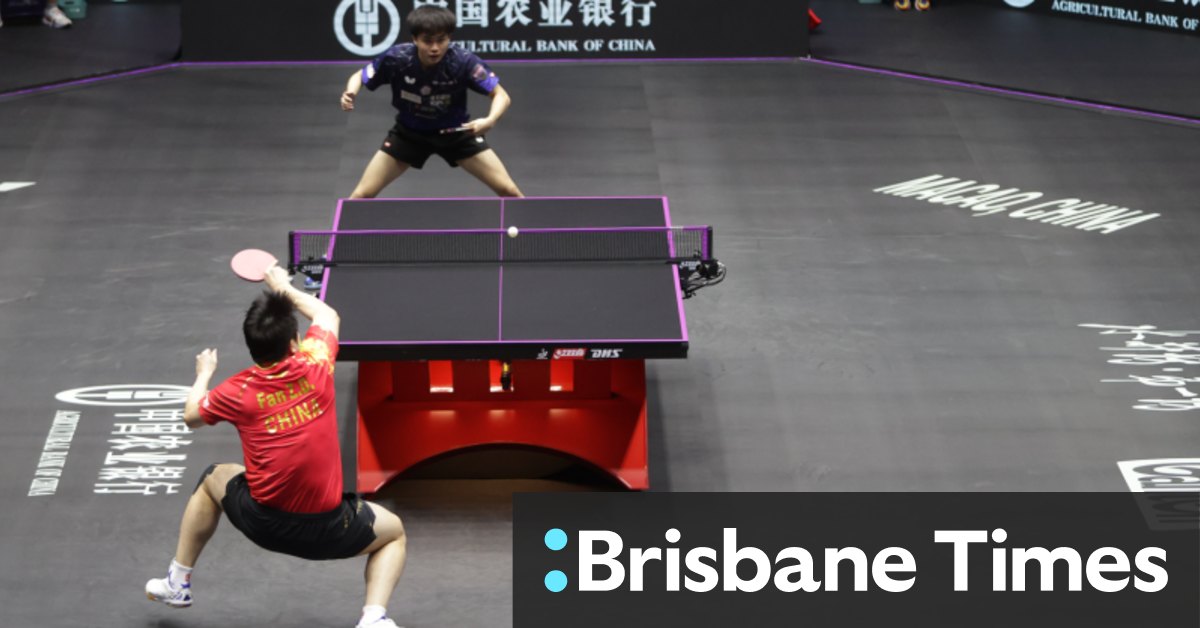 China-Australia relations could benefit from a diplomatic boost at ping-pong
The Australians' close relationship with former champion Liu Guoliang, one of China's most revered athletes and president of the Chinese Table Tennis Association and vice-president of the ITTF, has been key in getting the ball rolling again .
This is an important step for Dainton and his team – chief executive Matt Pound, of Lismore, chief strategy officer Stephen Duckitt, of Sydney, and chief financial officer Michael Brown, of Bendigo – who have big ambitions to realize the potential of a game on a global scale. recreational appeal.
They developed world table tennis as the professional arm of the sport, redesigning its international calendar, increasing prize money and creating its own version of tennis' flagship grand slams – the grand smashes – the first of which was 2 million dollars this year ($3.08 million). ) Singapore Smash.
They have also borrowed from Twenty20 cricket with musicians, dancers and bright lights adding to the entertainment product as they tour professionally across Europe, the United States, South America, Africa and Asia, including including new markets such as India.
"We basically try to take [table tennis] out of the basement and into the light," said Dainton, who has led the ITTF since 2017 but has been on the sport's governing body for 17 years.
"Everybody loves to play table tennis, but turning that into a show…it's a completely different thing. Everyone who now comes to these world table tennis events is like, "Is this really table tennis?"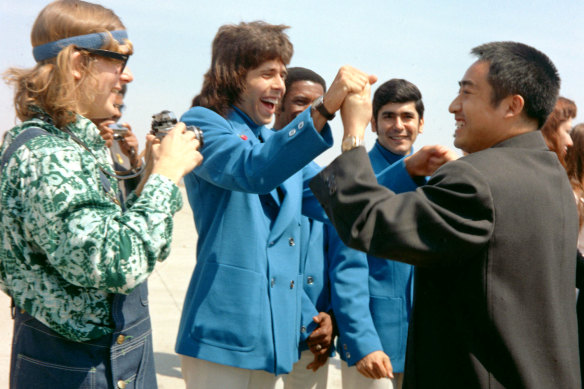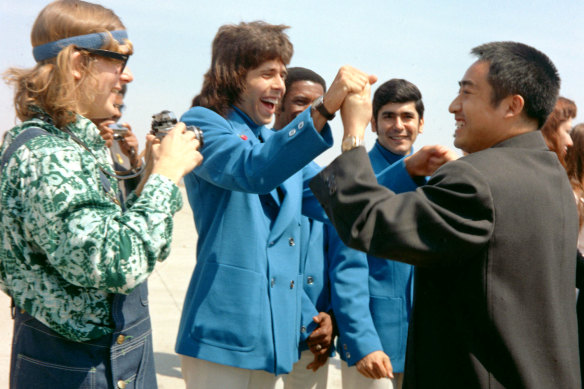 As they look to expand the game's footprint and make it mainstream, China is key to their plans.
It remains the cornerstone of table tennis, which its players have dominated, and Dainton and co are eager to build on the sport's rich history by forging ties with the world's most populous nation.
The foundation of official ties between Communist China and the United States being established in the midst of the Cold War was laid with a groundbreaking tour in April 1971 by a delegation of American table tennis players and officials, who were invited by Beijing while playing in that year's world championships in Japan.
Two months later, Henry Kissinger, national security adviser to then US President Richard Nixon, made a secret trip there, and the following February Nixon himself became the first occupant of the White House to travel to mainland China, where he met the leader of the Chinese Communist Party. Mao Zedong.
Australian team members also spent two weeks in China following those world titles in Japan, a trip that was followed soon after by Gough Whitlam's historic visit as Leader of the Opposition and ultimately training of diplomatic relations between Australia and China in 1972.
Half a century later, sports leaders see it as a device that can bring people together again.
"The advantage that table tennis brings to the world is our connection to China," said Duckitt, who previously worked with the ATP and WTA tennis tours.
"You are going to bring the Chinese ambassador or the consulate officials or the Chinese diaspora living in those cities to your events and connect and they are very proud of this sport, being the national sport of China.
"From a business and city relationship, and from this concept of ping-pong diplomacy, we are providing an opportunity for many countries that may be struggling to come together to bridge political divides with the China through table tennis."
The pandemic has complicated their efforts but in 2023 they have 90 events scheduled across five continents.
By the end of the year, they hope to finalize and announce a tour leg in Australia as well.
"We're confident we can unlock a big event in Australia…to put the Australian brand on the WTT calendar as well," said Pound, who came to modern pentathlon table tennis headquartered in Monaco.
Loading
"Even though we are proud of our connection with China and our connection with Asia, and we want to foster this relationship to grow even more, we really want to show the world that table tennis is a world sport."
So, could ping-pong help, in some way, to thaw the frosty relations between Canberra and Beijing?
"It's not such a crazy idea," Dainton said. "Sport is a tool for soft diplomacy. Why shouldn't we take advantage of it?
"You have a few Aussies here who have been able to get inside and build those relationships. [Table tennis] can help other countries learn more about China and understand it better. I think it can be a great opportunity. »