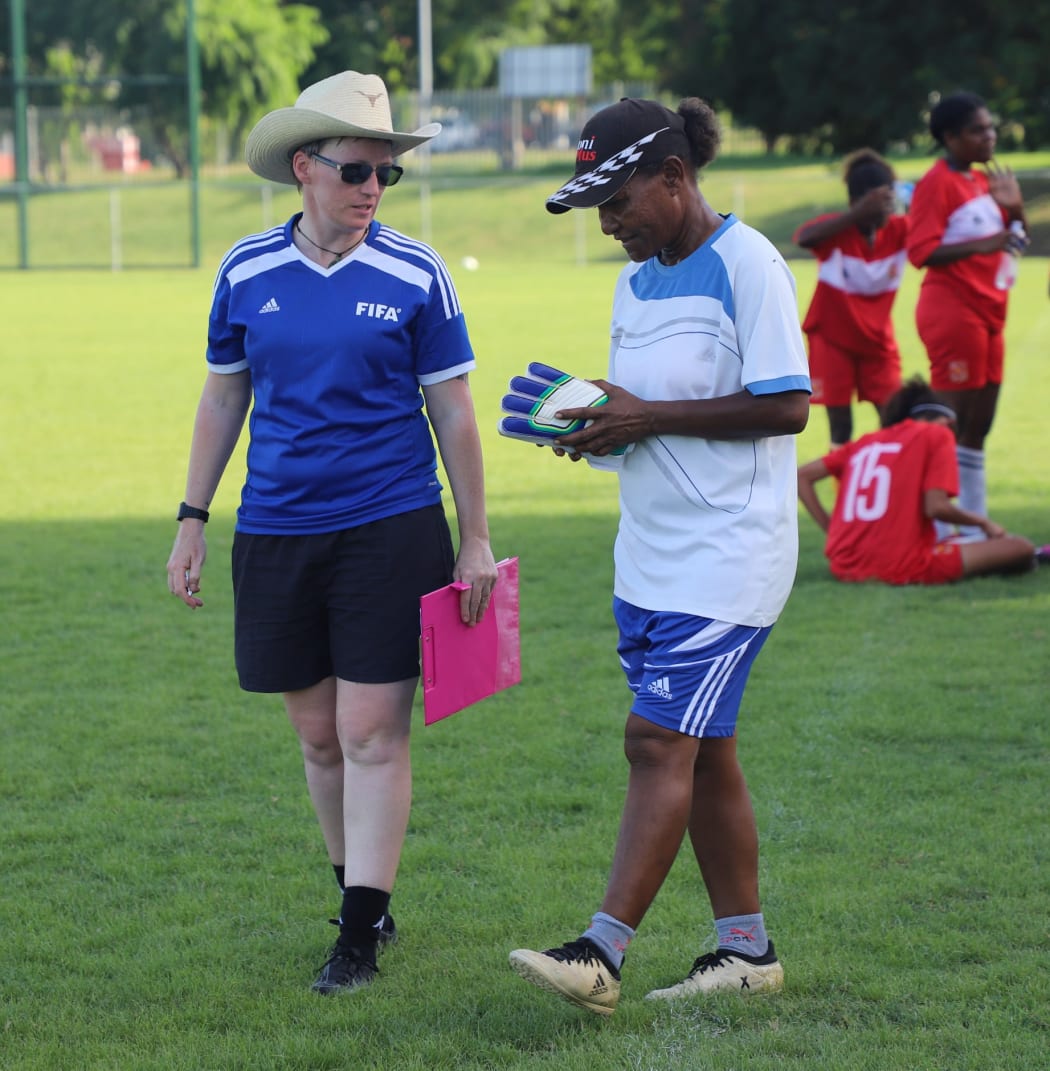 Coach accuses outgoing coach of 'hating' certain players
A senior PNG football body has launched a virulent attack on the outgoing coach of the women's national team, saying Nicola Demaine is full of anger and hated many players.
Although he led the team to the Oceania Cup in Fiji in July and with it a place in the World Cup play-offs early next year, Demaine's contract was not renewed.
As the news broke, the Papua New Guinea Football Association did not give a reason for the dismissal but said it had been explained to Demaine.
The national team players would have been moved to have been personally informed of the decision by Demaine.
Team general manager Vonnie Kapi Natto told the Post mail that Demaine favored some players over others.
"Based on my observations while traveling with the team to Singapore (for warm-up matches) and Fiji respectively, I noticed that there were two groups in the squad," said Kapi Natto.
"The scary part was that the head coach had a favorite type of player and didn't like most of them in the team.
"She (Demaine) is full of anger and hates a lot of players. They can come out and express themselves," she said.
"I will give an example. When we went to Fiji, she (Demaine) forced the management to remove a player (Gloria Leali) from the team because they claimed the player was hopeless.
"I had to fight for (Leali) to stay, by all means, she deserves the right to represent her country," she said.
"There are many hidden things that have happened in the camp since March.
"I've seen and read so much about (Demaine) helping players develop. But let me remind you, everything she did for the girls, she wanted to be reimbursed by the PNGFA.
"Me as a team manager, I've never done that."
Demaine has denied the claims and says the reasons given in his termination letter were mostly made up and did not constitute a valid reason for not renewing his contract.
Meanwhile, Demaine said that nothing emerging from PNGFA is true.
She said the things mentioned in her termination letter were mostly made up and none of them were a reason not to renew her contract.