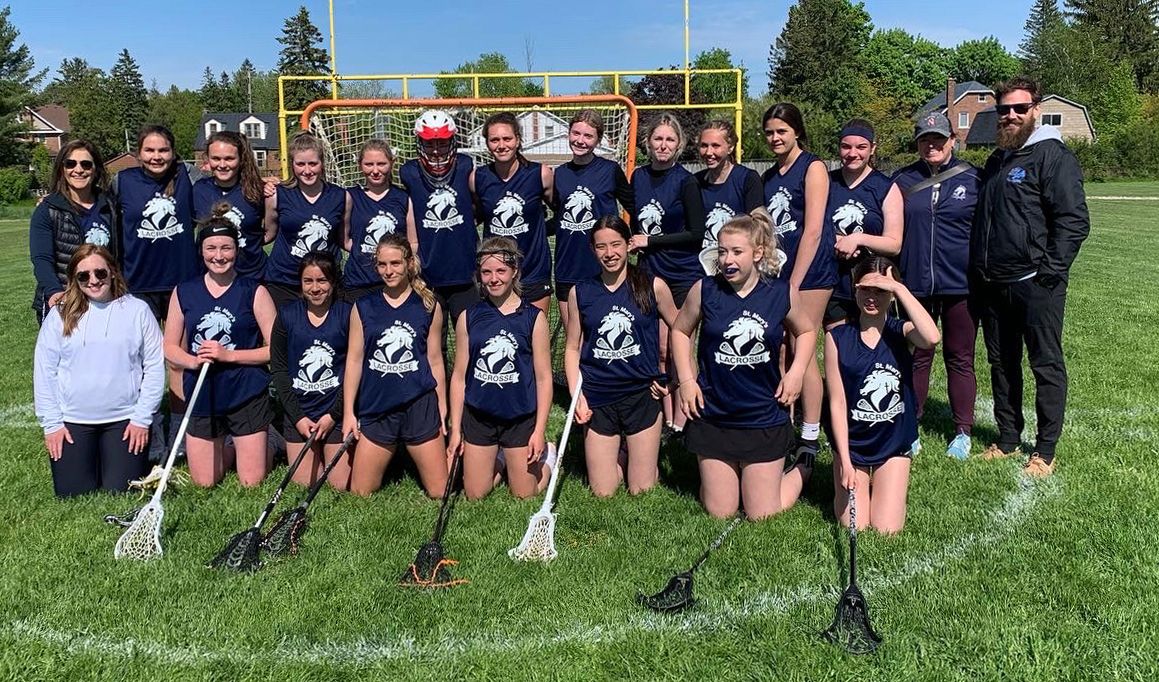 CWOSSA champion Mustangs ride high in Trillium Cup
Content of the article
The St. Mary's Mustangs women's field lacrosse team hopes to stay hot this week at the provincial championship in Oshawa.
Content of the article
The Trillium Cup sanctioned by the Ontario Federation of Schools Athletic Associations (OFSAA) will take place Wednesday and Thursday at Ontario Tech University and Brooklin High School.
The Mustangs are coming off a resounding 9-8 win over the Owen Sound District High School (OSDSS) Wolves in the Central Western Ontario Secondary School Association (CWOSAA) Championship game last week.
Led by a late goal, Emma Bryan scored to equalize and Jillian Goldie netted the winner for the 'Stangs. The win at the high school regional championship marked the first time the St. Mary's boys' and girls' field lacrosse teams have won CWOSSA gold.
The Mustangs and Wolves qualified for the Trillium Cup.
St. Mary's enter the 10-team tournament as the No. 4 seed playing in Group C while Wolves are the No. 5 seed playing in Group B.
The winners of Pool A, Pool B and Pool C advance to Thursday's semi-finals with the winner of a qualifying match pitting the runners-up from Pool C against the highest-ranked team from hen A or hen B. .
The gold medal game is scheduled for 3:30 p.m. Thursday at Ontario Tech University.
Pool games consist of four 12-minute quarters, expanding to four 15-minute quarters on the second day of competition for placement matches.
Mustangs coach Maria Nesbitt says the St. Mary's team is an experienced club featuring several players from the Owen Sound North Stars Under-19 field lacrosse team in the Ontario Women's Division. Field Lacrosse Junior Elite Women's Lacrosse (JEWL).
The 'Stangs enter the provincial championship with a 6-2-1 record for the year. The club lost in the semi-finals of their first tournament in Peterborough and in the quarter-finals of a tournament in Brooklyn.
The CWOSSA champion Mustangs have four graduate players on their roster – Tara Meikle, Meghan Prentice, Jenna Bridge and Cameryn Gateman. The rest of the team is eligible to return for another run in 2023.