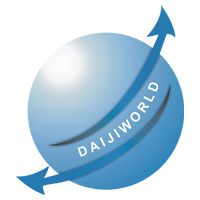 Delhi HC notes 'sorry state of affairs' in table tennis federation
New Delhi, February 11 (IANS): Noting the 'sorry situation' of the Table Tennis Federation of India (TTFI), the Delhi High Court on Friday ordered the appointment of an administrator to lead the table tennis supreme body while dealing with a plea filed by the allegation. by table tennis player Manika Batra. of a match-fixing attempt by national coach Soumyadeep Roy.
While observing the report of the report of the previously appointed committee, Single Bench Judge Rekha Palli said the report showed that TTFI was protecting the interests of its officials.
The court noted that "instead of promoting the players, TTFI dictates the terms". The country is proud of its sport and people who don't understand how players should be treated "should be excluded", he said during the hearing.
A detailed copy of the order should be made in this regard later.
The bench had previously formed a three-member committee to look into Batra's allegation of an attempted match-fixing by the national coach.
The court had expressed concern over the seriousness of the allegations, in which the country's top-ranked player claimed the national coach had 'pressured' her to 'give up' an Olympic qualifier in favor of the one of his trainees.
Batra had knocked on the court's doors to ask for her inclusion in the Asian Table Tennis Championship, which was due to be held in Doha from September 28, while also seeking to control the conduct of the TTFI not selecting her for the Championships. from Asia.
Pointing to the Centre's appointed commission of inquiry, the court said that while it made submissions regarding certain aspects of the sports body, it did not consider Batra in its investigation, noting that no one does not want to support athletes when they are in difficulty.
The court had also asked TTFI to give a clean boost to Batra, who had approached the court against the top table tennis body's selection process.
The judge observed that there was no question of misconduct on the part of the player and noted that there was nothing wrong with seeking a personal trainer.
The bench also said the country could not afford a player to tour the courts ahead of international events.