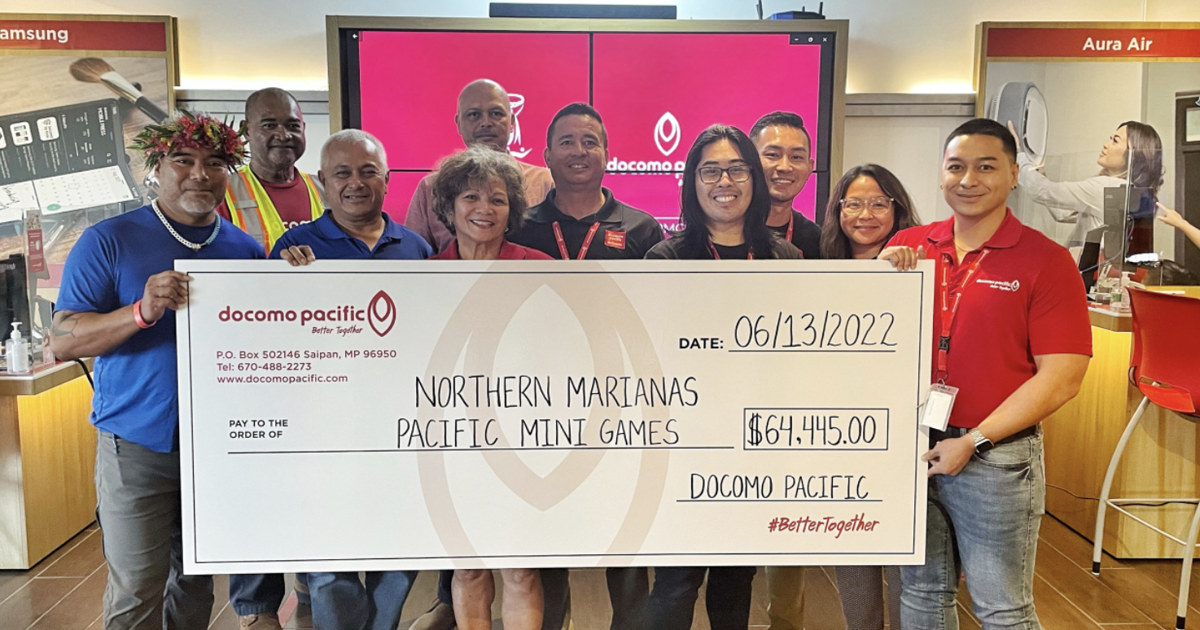 DOCOMO Donates $64,000 for Northern Pacific Mariana Minigames | Way of life
DOCOMO PACIFIC, a regional leader in innovation, telecommunications and entertainment, recently announced donations of more than $64,000 as part of its Gold Sponsorship of the Pacific Northern Mariana Minigames.
Since its conception in 1981, the Pacific Mini Games has been a premier multi-sport event featuring sporting talent from different countries and territories located in Oceania.
This competition takes place every four years and will be held for the first time in the Commonwealth of the Northern Mariana Islands between June 17 and 25.
The games will bring together approximately 1,400 athletes from the 22 members of the Pacific Games Association who will compete in nine sports: track and field, badminton, baseball, beach volleyball, golf, tennis, triathlon, weightlifting and va'a.
His gift includes:
• 1,800 preloaded SIM kits for participating athletes and their entourage.
• $11,000 commercial airtime for NMPMG spots on multiple networks.
• Sports kits for each participating athlete including a drawstring sports bag, water bottle, cooling towel and headphones.
• Exclusive offers for NMPMG participants.
• Prepaid phone card vending machines and device charging stations to keep attendees and viewers connected.
Additionally, DOCOMO PACIFIC released a tribute video to celebrate the Commonwealth of the Northern Mariana Islands, host of this year's Games.
"The NMPMG will bring athletes from 24 countries in Oceania to the CNMI. As hosts…we wanted to ensure that all attendees could enjoy the best mobile connectivity experience during their visit. This way they can fully focus on the games and exploring our beautiful islands and culture," said Pauline Johnson, CEO of DOCOMO PACIFIC.