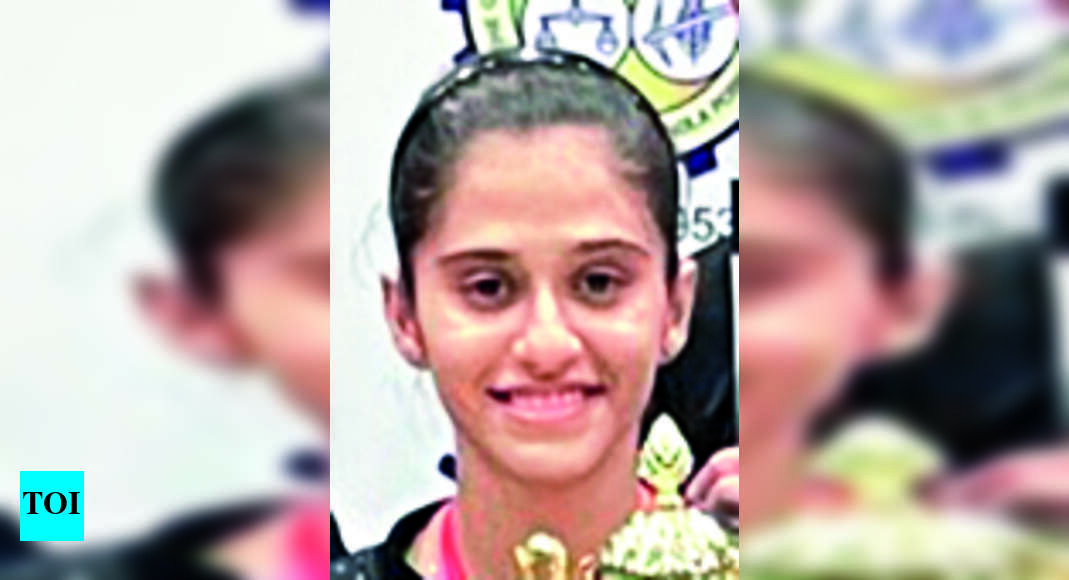 Filzah Pips Frenaz to Women's Title | Ahmedabad News
Ahmedabad: Lost two games against the top seed Frenaz Chipiait seemed that Surat Filzah Kadri had to settle for being second again. However, the second seed was not to be denied this time.
Filzah scripted a fine comeback to register a victory from behind and claim the women's singles title at the 2nd Gujarat State Ranking Table Tennis Tournament in Gandhidham on Sunday.
Filzah won 6-11, 11-13, 11-7, 11-8, 11-9, 11-8.
Jalay Mehta of Vadodara was crowned the men's champion after overcoming the challenge of eighth seed Jaynil Mehta of Rajkot 11-6, 4-11, 11-9, 11-9, 11-4.
Second seed Riya Jayswal of Bhavnagar claimed her first title of the season, winning the girls sub-junior (U-15) crown. In the summit clash, she beat top seed Pratha Pawar of Ahmedabad 12-10, 11-9, 11-5, 14-12.
Pratha, however, made amends by winning the Junior Women's (U-19) title. She came from behind twice to defeat Arnee Parmar 11-13, 11-4, 6-11, 11-9, 11-5, 11-5.
Ahmedabad's Nidhi Prajapati defeated Arnee 8-11, 11-6, 11-8, 11-8, 11-13, 11-8 to win the Women's Junior (U-17) title.
Gujarat swimmers win two bronze medals:
Gujarat players won two bronze medals in the 48th National Aquatic Junior Championships held in Bhubaneswar on Sunday. Aarush Zala won bronze in the boys' 200m butterfly, while Heer Pitroda was third in the boys' 50m freestyle. Gujarat is seventh overall with one gold, one silver and two bronze so far.
At the end of the second day, Karnataka topped the standings with a total of 31 medals, including 13 gold, followed by Maharashtra and Telangana.