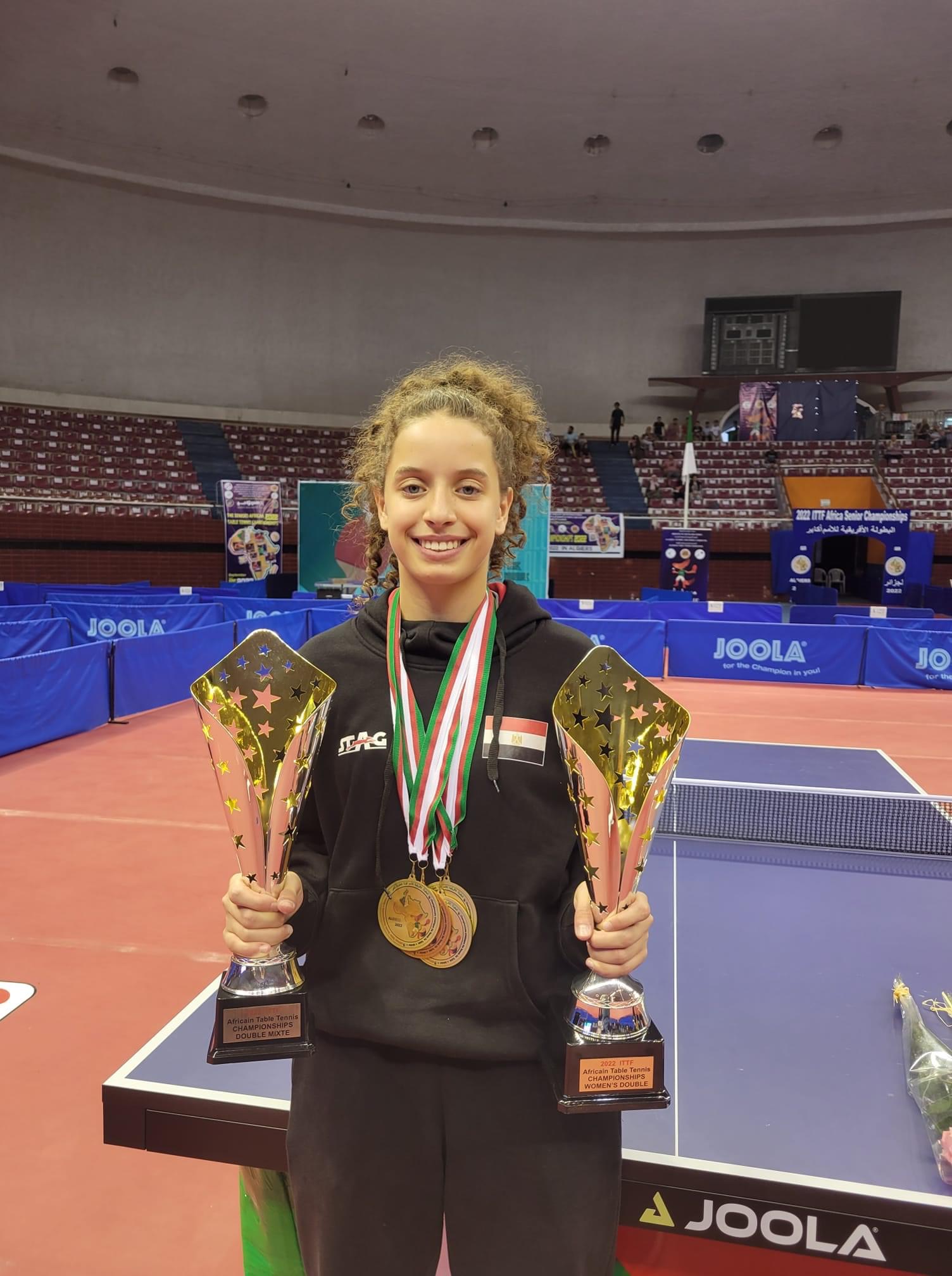 Hana Gouda tops U-19 women's world rankings in table tennis
In yet another success, Egyptian table tennis player Hana Gouda has topped the International Table Tennis Federation Women's World Under-19 Rankings.
Gouda won the team gold medal with the Egyptian women's table tennis team at the African Table Tennis Championships, held in Algeria, as well as the mixed doubles gold medal, with Mohamed al-Baily.
Egyptian table tennis player, Dina Musharraf, also moved up 21 places in the game's world rankings, as she sat in 29th place after occupying 50th place, becoming the first Egyptian, African and Arab player to reach this advanced position in the world rankings.
The national table tennis team has won 14 different medals at the African Championships, including six gold, five silver and three bronze, including men's and women's gold in the team competitions, gold in mixed doubles, gold in men's doubles, gold in women's doubles. .
Gouda, who is Al-Ahly Club and table tennis player for the Egyptian national team, topped the world women's under-15 rankings for the first time in January 2021, an unprecedented feat for any player. Egyptian table tennis player.
She also rose to 12th place in the U-17 world rankings, and 21st place in the U-21 world rankings.
Gouda started playing table tennis at the age of four and recently won the international table tennis championship in the U-12 and U-15 competitions in Portugal, and the bronze medal at the intercontinental world championship , in an unprecedented achievement in the history of table tennis in Egypt.