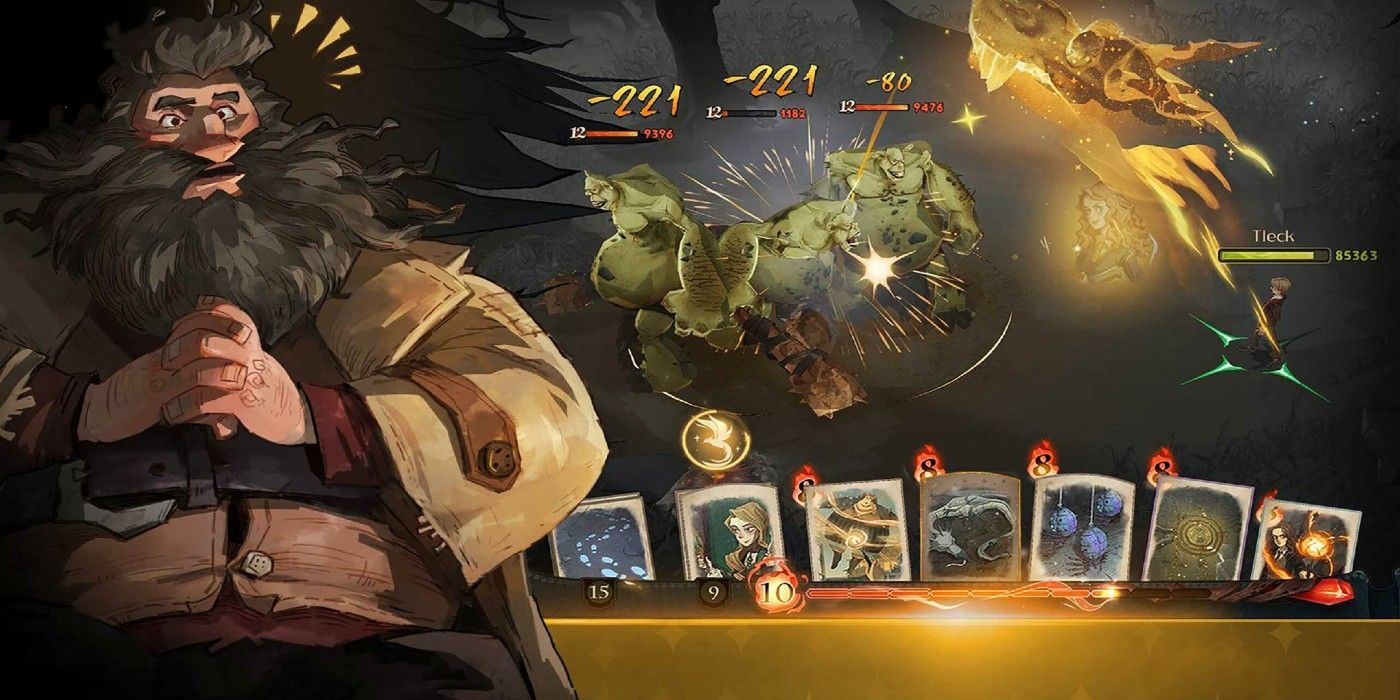 Harry Potter: Magic Awakened – Where and how to pre-register
Harry Potter: Magic Awakened is a collectible card game on iOS and Android devices that will be released later in 2022. Players can pre-register for it now.
Pre-registration is now open for Harry Potter: Magic Awakens, a new collectible card game (CCG) for mobile devices. Developed by Portkey Games, this CCG will bring the wizarding world of Harry Potter to fans in America, Europe and Oceania. Awakened Magic doesn't yet have an official release date, but players can currently pre-register on Android, with iOS at a later date.
Portkey Games is a label, created by Warner Bros. Games, dedicated solely to the creation Harry Potter Games. He has developed a total of four games under the Wizarding World IP for mobile devices. These include Hogwarts Mystery, Harry Potter: Puzzles and Spells, Harry Potter: Magic Awakened and Harry Potter: Wizards Unite. However, only three of the games are still available to fans. Harry Potter: Wizards Unite was closed on January 31, 2022. The highly anticipated Hogwarts Legacy will also possibly release in September 2022 on PlayStation, Xbox and PC. Until then, fans can live out their fantasy of attending a magical school on the go, by pre-registering for Harry Potter: Magic Awakens.
Related: Who Is The Main Villain Of Hogwarts Legacy
The game allows players to attend Hogwarts and compete in real-time duels against other wizards and witches. Not only can fans battle other players, but they can also brew potions, battle magical creatures, and play Quidditch. Each wizard and witch are divided into the four houses – Gryffindor, Hufflepuff, Ravenclaw and Slytherin – and compete to win the House Cup. Currently, fans can pre-register on the Google Play Store or the official website to Harry Potter: Magic Awakens. iOS device owners will have to wait a bit longer before they can cast spells, as in Harry Potter: wizards unite. By pre-registering, players will receive exclusive in-game items when the game launches, and they will also get any additional community-unlocked rewards. In-game currency, cosmetic items, and a Niffler card can all be earned after reaching specific milestones, based on the number of registered accounts. This CCG will soon be available to Western audiences for the first time.
Where and when Harry Potter: Magic Awakened takes place
Harry Potter: Magic Awakens was officially released in China, Hong Kong, Taiwan, and Macau in September 2021. During the winter of the same year, the mobile game was opened up to fans across much of the Eastern Hemisphere. The game appears to take place after the events of the main Harry Potter books, which is contrary to the other promising project of Portkey Games Hogwarts Legacy, which is set in the 1800s. Fans take on the role of a Muggle-born youth and are invited to the famous School of Witchcraft and Wizardry. Upon arrival, a fellow freshman goes missing, setting up the first adventure to find the student.
the Harry Potter the property has been extended far beyond the events of the original books. Many games have since been developed and completed by fans of the franchise. Harry Potter: Magic Awakens is the latest such addition to the franchise's game offerings and will release later in 2022.
Next: Hogwarts Legacy VR Support Could Give Gamers A Real Magical Education
Sonic The Hedgehog 2 Super Bowl Spot Reveals Epic Knuckles Fight & Giant Eggman
About the Author