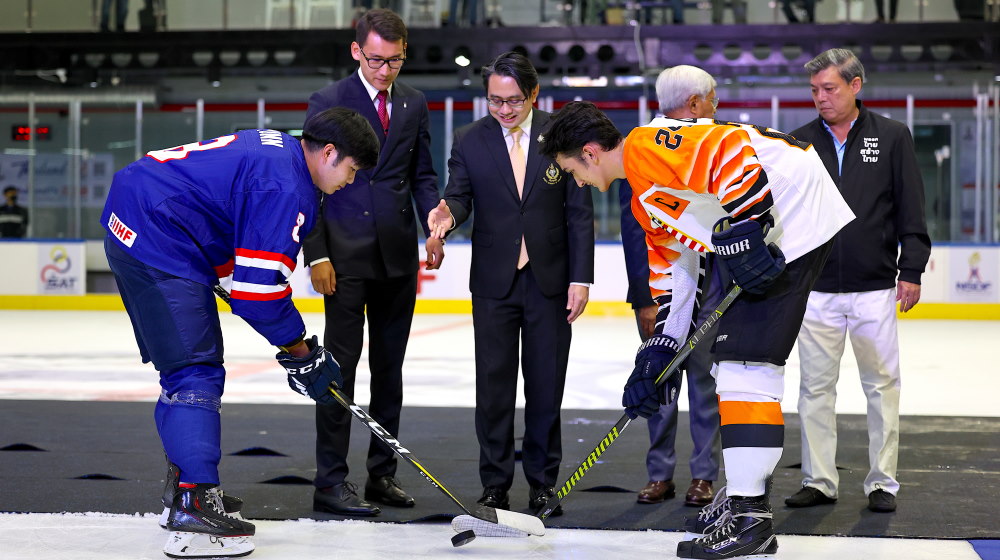 After a two-season hiatus due to the Covid-19 pandemic which prevented many teams from competing and crossing borders in Asia, the IIHF Asia and Oceania Ice Hockey Championship – formerly known as the Challenge Cup of Asia – is back.
The Tournament Series began in 2008 for the smaller hockey programs of the IIHF Hockey Family in Asia to offer those countries a chance to play in IIHF-sanctioned tournaments even if they don't do not meet the criteria to play in the World Championship program.
It has become a tradition that has grown over the years with new countries joining the IIHF and the program in various categories and levels of events.
On Saturday, the 2022 IIHF Asia and Oceania U20 Ice Hockey Championship kicked off in Bangkok, the Thai capital, where eight U20 men's national teams will start.
Malaysia, the Philippines, Thailand and the United Arab Emirates play in Group A and Indonesia, India, Singapore and Hong Kong, China in Group B.
In a format similar to the recent 2022 IIHF Ice Hockey U18 Women's World Championship, teams are split into two tiered groups. The top two teams from Group A advance directly to the semi-finals. The bottom two teams from Group A and the top two teams from Group B will play the quarter-finals to advance to the semi-finals against the top two seeds.
The tournament continues until July 2, when the medal games will be played.
On matchday one, hosts Thailand took the lead in Group A after a 14-4 win over Malaysia at the end of the opening ceremony. The United Arab Emirates won the other game of the group 8-7 in extra time.
Hong Kong, China topped Group B with a 14-2 victory over India while Singapore beat Indonesia 5-1.
Thailand have two four-goal scorers on matchday one with Poon Harnchaipibulgul and Nattasate Phatigulsate, but two players have even scored even more often: 16-year-old Nolan Murphy, who plays senior hockey in the United Arab Emirates for the Expat Dubai Mighty Camels is the tournament's top scorer with five goals and an assist while Singapore's Joshua Chan also started with five.
All matches in the tournament can be watched live on IIHF.com, with the watch link becoming available shortly before and during the tournament in the game center of the tournament page.