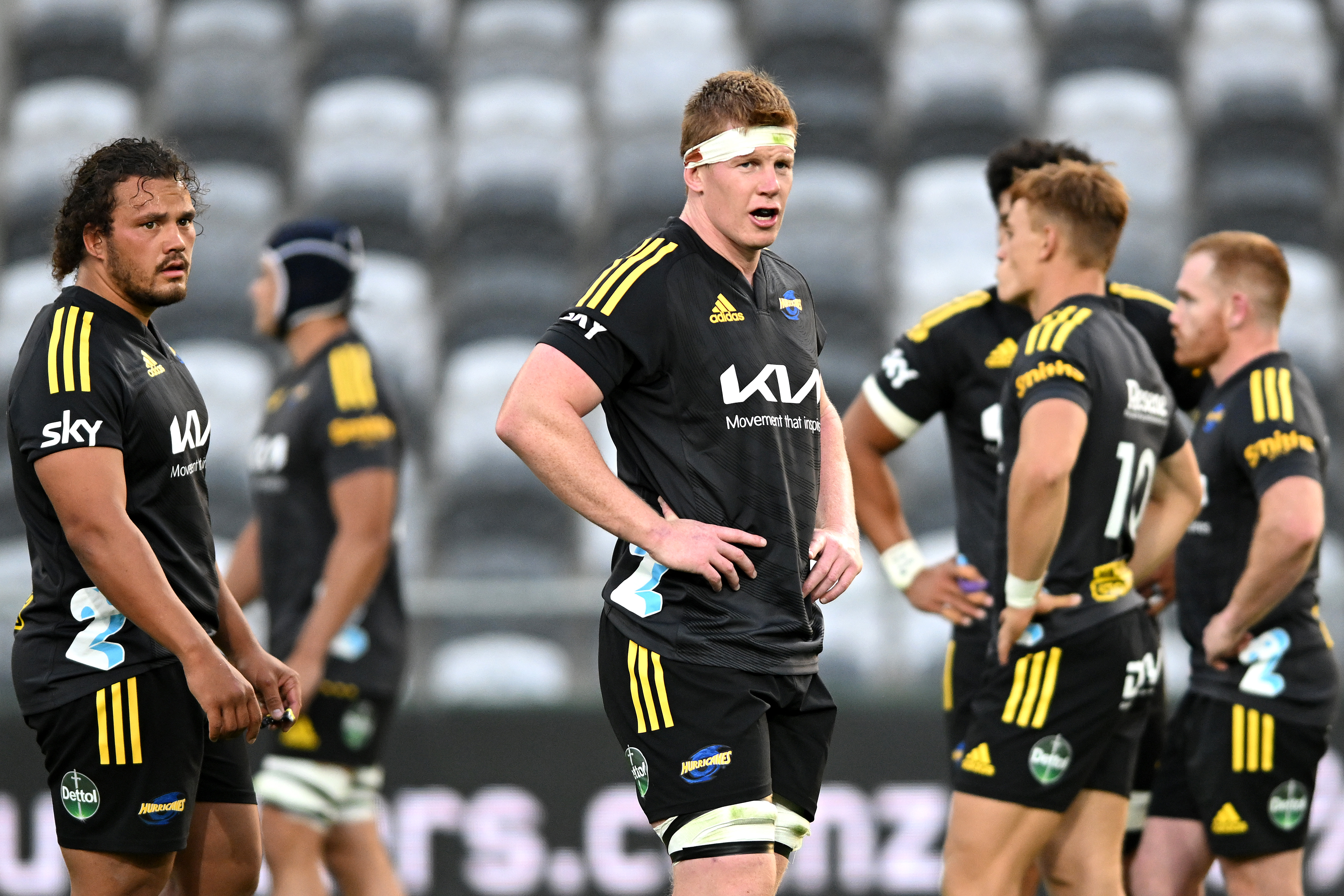 James Blackwell will win 50 games with the Hurricanes » superrugby.co.nz
Coming up against the unknown that the Blues represent due to their missed opener would not be a disadvantage for the Hurricanes in their DHL Super Rugby Pacific game at Forsyth Barr Stadium on Saturday.
Lock James Blackwell, who will be playing his 50th game with the Hurricanes, said he didn't expect much difference from the Blues' physically demanding game of previous years.
"They'll present it to us from the get-go and that's where we expect a challenge. We've been working on that over the week and even though they pose a challenge, we have strengths that matter as well," a- he declared.
Less playing time could be a downside, but Blackwell said if the boot was on the other foot, the Hurricanes would have used their extra week well, especially to make sure their roster was buzzing well.
Blackwell said growing up in the Hurricanes area had been a dream to play a game for the team.
It was only last year that he realized he had played more games and 50 games, and more became an aspiration which he was delighted to have fulfilled.
Given the nature of the Covid-interrupted seasons of 2020-21, he said he coped with the pressures by not thinking about it too much.
It was about enjoying the chance to play rugby when it happened, and if it didn't happen then making the most of what else he could do.
With the Blues' opener postponed due to a Covid-19 outbreak in Moana Pasifika's camp, there were two ways to look at this weekend's game.
He said the Hurricanes would feel confident coming out of a tough game against the Crusaders, while the Blues would feel like they had an extra week's advantage to prepare and come back fresh.
Firmly established in the team as his half-century of games suggests, Blackwell has acknowledged the conduct of lockdown partner Justin Sangster who will be playing his second Super Rugby game a week after his debut.
After his meteoric rise with Bay of Plenty, he had been outstanding with the Hurricanes. He was a quick learner and seized his opportunities, he said.
Coach Jason Holland said: "Both locks went through a lot of work and were solid. They both took a few days to get back into place. They spent some time in the lake recovering from the situation. first days of the week. They both deserve their place and we need another good shift."
The idea of ​​playing All Black Julian Savea in midfield had been with them since the middle of last month. They think he's good in the role with the skills and knowledge required on both sides of the ball.
"It's always been an option and we think it's probably a good time to do it now," he said.
Savea's replacement on the wing, Salesi Rayasi, was desperate for an opportunity and had trained well throughout pre-season.
"We want him to have the ball in his hands and do what he does," he said.
Holland hasn't deviated from his belief that 30 points are needed to win a Super Rugby game, and although they got there against the Crusaders last week, they had lost too many tries.
"We put a bit of time into it. In attack we were happy but we were a bit unhappy to finish the opportunities. It was a priority but we have to build on the simple things that we did well and make sure we don't ship the points too easily," he said.
Former Blues flanker Blake Gibson will make his debut following Du'Plessis Kirifi's injury, and Holland said he was excited to play against his former franchise.
"He's been great for our group, he's a bit different from all of our cowards. He's a strong man and he'll be a threat," he said.