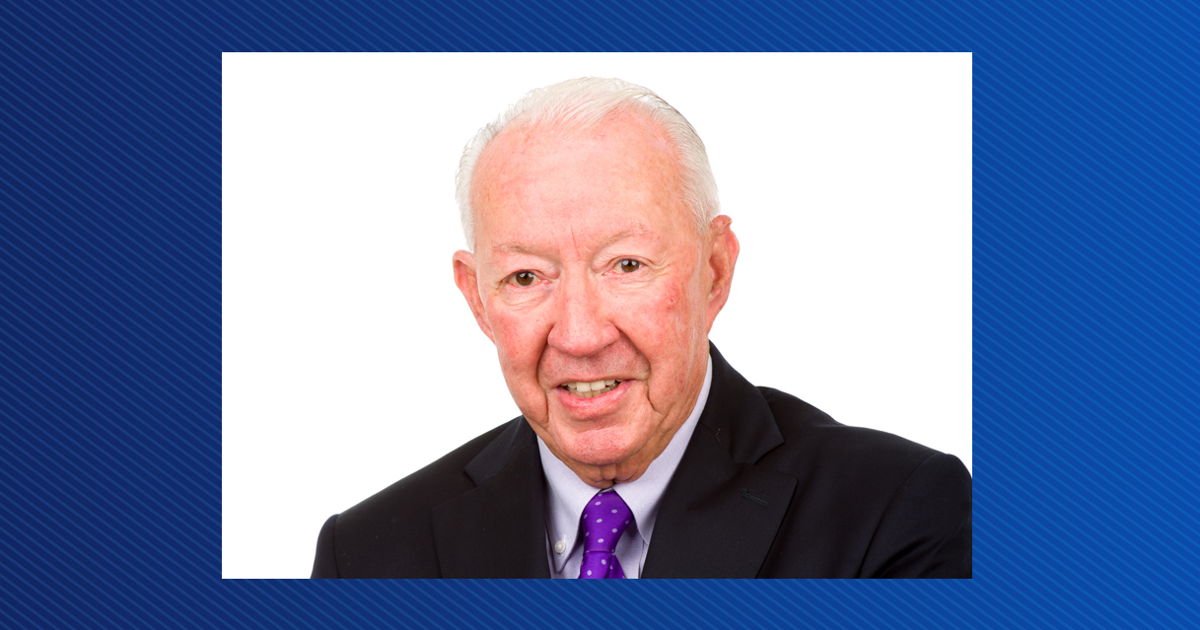 Jerry Pierce, writer, humorist, vice president of the NSU, dies | Education
NATCHITOCHES — Jerry Pierce, who worked for more than 57 years on the staff of Northwestern State University and as vice president of external affairs since 1990, died Tuesday, Nov. 8 after a brief illness.
Funeral arrangements are pending.
Pierce's impact at the university, in the community and around the state has been profound, not just as an administrator, but as a writer, comedian, ambassador, fundraiser and mentor to staff. at all levels of administration, including eight presidents of the NSU.
"Mr. Pierce has been a part of the fabric of this institution since the mid-1960s and has served under several presidents with integrity and class. He will be irreplaceable," said NSU President Dr. Marcus Jones. as a friend and mentor who was always there to give sage advice."
"Words cannot express the magnitude of the impact Jerry Pierce has had on Northwestern State University and on me professionally and personally," said NSU Past President Dr. Chris Maggio. "He knew everyone statewide and opened so many doors for There wasn't a day in my presidency that Jerry and I didn't talk. Whether it was in preparation for visits on Capitol Hill, meetings with donors or presentations to constituents, Jerry was there for me with research done, briefings prepared and communications advice provided, he was such an effective communicator.
"Jerry Pierce is the greatest storyteller I've ever known," said Dr. Jim Henderson, president of the University of Louisiana system and former president of the NSU. "All of us in the North West State family should be grateful that he dedicated this unparalleled talent to the service of our alma mater for nearly 60 years. His loss leaves a void that will never be filled, but his legacy will never be forgotten.
A graduate of Springhill High School, Pierce was recruited to Northwestern in 1957 as a football coach and served in that role for four years. As a student, he was an officer in the N Club and a sports editor for the college newspaper. He joined the Times-Picayune staff in New Orleans after graduating from journalism in 1961 and became an executive sportswriter at age 24.
Pierce returned to Northwestern in 1965 as director of sports information. He later served as director of the press office and assistant to the president before being named vice president of external affairs, overseeing NSU Athletics, NSU Foundation and Alumni Affairs, News Bureau/Media Relations, Sports Information, the Wellness Recreation and Activities Center and the USN. Recreational complex. He worked for years with legislators and other elected officials as the university's government affairs representative, served as an institutional representative at the NCAA and the Southland Conference, and was a past conference president. He co-chaired Northwestern's Centennial Celebration and 125th Anniversary activities. Pierce has represented NSU as a speaker and emcee at hundreds of events across the state for decades and as a host or guest on numerous radio and television shows and specials.
Pierce brought the Louisiana Sports Hall of Fame to Natchitoches in 1972 and led the program for nearly 20 years. During this time, he was named one of the 20 "Most Influential People in Sports in Louisiana" by The Times-Picayune. He was instrumental in establishing the Long Purple Line, the NSU Alumni Hall of Distinction and the NSU Athletic N Club Hall of Fame and was recently inducted into both entities. Pierce has received numerous journalism awards and honors for other civic, social and professional activities.
In addition to writing and editing decades of press releases and publications at NSU, he has also written thousands of stories and articles of all kinds for Louisiana newspapers and publications nationwide. of State. Pierce has received numerous awards from the Louisiana Press Association for General Interest Columns, News Features, Sports Columns, Editorials and has been recognized by the Louisiana Sports Writers Association and the College Sports Information Directors of America for Reporting and sports publications.
Among his many other projects, Pierce was the author of a book of columns published by the Association of Louisiana Electric Cooperatives and wrote the text for the 200-page coffee table book "Northwestern at 125" commemorating NSU's 125th anniversary. . He was Northwestern's liaison for the filming of "Steel Magnolias" and "The Man in the Moon" and was co-editor of "Steel Magnolias Scrapbook" on the film set in Natchitoches.
Other professional recognitions include 50-year membership awards from the Louisiana Press Association and the Council for the Advancement and Support of Education and membership in the Blue Key National Honor Society. He was named a life member of the Louisiana Sports Writers Association and was the organization's first recipient of the Mac Russo Award for his contributions to the ideals and progress of the organization.
Pierce has been extensively involved in civic activities in Natchitoches over the years. Among his honors and honors, he received the Mayor of Natchitoches Award for Community Service, the American Legion's Natchitoches Parish Man of the Year, the President's Award for the Parish of Natchitoches; City of Natchitoches Achievement Appreciation Award, Louisiana Ambassador Award from the Lieutenant Governor, member of the Chamber of Commerce's inaugural Ambassadors Club, finalist for the Chamber of Commerce's Natchitoches Parish Man of the Year; Kiwanis club member and leader; founding member of the Mystic Krewe of St. Denis; member of social organization The Agitators; Natchitoches Christmas Festival Dignitaries and Publicity Committee and a member of the First Baptist Church. He has coached and advised on youth sports programs and on budget, publicity and publications committees. He was also an avid tennis player and was a member of USTA teams that won over a dozen state championships, five regional titles, and one national championship.
Pierce provided substantial financial support to the university and was recognized for more than 20 consecutive years of contributions to the NSU Foundation. He and his wife Regina established endowed scholarships at the university in athletics and academics.
In addition to Regina, Pierce is survived by two sons, two stepchildren, seven grandchildren and three great-grandchildren.