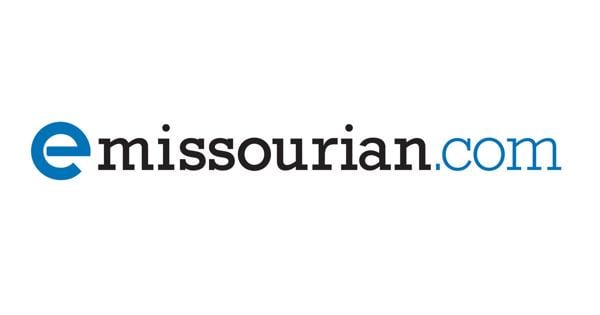 Lady Knights Pacific Tie | Sports
While it was a 1-1 draw, the final game of Saturday's Rolla Blue Fish Women's Soccer Tournament ended with the St. Francis Borgia Regional lifting the championship plate.
Borgia (1-0-1) tied Pacific (0-1-1) in Game 4 of the event on Saturday.
Based on previous results, Borgia won the title in the four-team event, scoring 11 points between their victory over Rolla and their draw against Pacific.
"It was neck and neck the whole game," Borgia head coach Mackenzie Severino said. "Pacific is a very good team. They are well trained, they have good speed and they have good touch on the ball. I was very happy with how the second half went, how we were able to step it up.
Pacific's tie with Borgia was enough to give the Lady Indians three points and a fourth-place finish in the event.
"We're really proud of our efforts," said Pacific head coach Dana Kelm. "We start our regular season Monday against Owensville. Forward and upward, really.
Pacific set the tone in the fourth minute. Borgia pressured the Pacific end early, but the Pacific got a quick counter in the fourth minute.
Junior defenseman Lauren Langenbacher played a long pass to second-year forward Abby Hall, who beat Borgia junior goaltender Madison Lammert to make it 1-0 after 4:04 of play.
"(Abby) is fascinating to watch," Kelm said. "She's only a second-year student, but she's one of the strongest strikers I've seen. It has a lot to do with her speed. The more she plays, the better she gets.
Severino said Hall took advantage of the opening.
"We came out a bit slow in the first half, which I expected with such a long break between games," Severino said. "It was nice to see that in the second half we ended up doing a bit better."
This is how the score stood until the middle of the first half. Borgia rookie Abby Schutte was able to pass senior forward Audrey Richardson through the center and she managed to get past senior Pacific goaltender Emmaline Steel to tie the game with 21:21 left in the half.
"It's really nice to be able to use his (Richardson's) speed," Severino said. "On top of that, she handles the ball very well and sees the pitch amazingly. She sees her teammates and can find them. She has a great shot. She has a lot of weapons on her side.
Severino said it was a crucial goal.
"It was imperative," Severino said. "If we don't get that goal, I don't know where our level goes in the second half. Getting that goal and equalizing it gave us momentum for the second half, so we didn't feel like to have to come back from behind.
It turned out to be all for scoring, but not for lack of effort. Both goalkeepers made great saves. Lammert was able to slow a shot and then grab it just wide of the line in the first half. Steel made a one-handed save just under the crossbar in the second half.
"Emmaline is by far the backbone of this team," Kelm said. "She gives excellent direction to the defense. I have 100% confidence in his ability to protect this house. I was also impressed by Maddy Lammert. I have known her for a long time. »
Steel and Lammert were credited with 11 saves in the game.
"Maddy had two good games," Severino said of Lammert. "The saves she had in our Rolla game kept us in the game. Without these saves, the game does not play as it did. In this game, she made saves out of nowhere. She didn't let go of the rebounds. She was very solid today, that's what we need.