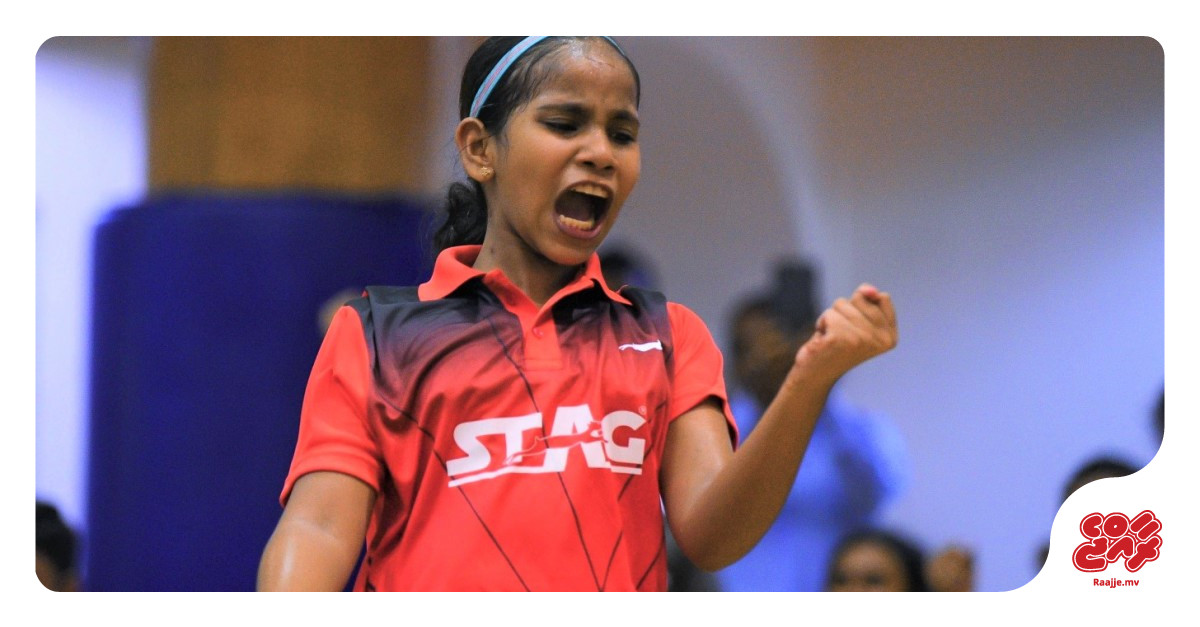 Maldivian table tennis prodigy Dheema wins Olympic scholarship
Maldivian table tennis prodigy Fathimath Dheema Ali has won an Olympic scholarship.
The scholarship, initiated by the International Olympic Committee (IOC) is a financial support provided to athletes who qualify for the Paris 2024 Olympic Games among those from different regions of the world with the required skills and achievements.
Speaking to RaajjeMV, President of the Table Tennis Association of the Maldives (TTAM), Ali Rasheed revealed that Dheema winning this opportunity is a major achievement for the island nation's sports sector and the TT family.
He attributed the opportunity to the hard work and trainings carried out for Dheema with the support and invaluable contributions of his family and Minister of Sports, Youth and Community Empowerment, Ahmed Mahloof.
Rasheed said this opportunity will pave the way for more facilities in the future.
Dheema's training is currently taking place in Bangkok, Thailand after the opportunity was opened up by the Minister of Sports.
Dheema, who has been training for three months, will return to the Maldives 10 days before the South Asian Junior and Cadet Championship scheduled for March 2022.
Rasheed went on to reveal that work is currently underway to establish a new quality training center, with the joint collaboration of his family. Moreover, in order to ensure that his studies are not hindered in the process, efforts are also made to find an international school.
Dheema is the youngest most successful athlete in the Maldives and a shining star in the sport. She had also climbed the ranks of the junior world rankings. As such, she placed eighth in the U-15 category of the World Junior Table Tennis Rankings in April 2021, making her the first and only Maldivian athlete to place in the Top 10 in the world rankings. The table tennis player has made good use of the opportunities presented to her.
The very first major victory for the young TT prodigy dates back to 2016 when she won the title of champion of a TT competition in Malaysia. She also won the Sri Lanka national junior table tennis title later. His other accomplishments include three gold medals at the 2019 Indian Ocean Island Games (IOIG) when he was 11 years old.
In addition to this, she won a gold medal in the South Asian hopes contest and later won a silver medal in the Asia hopes contest, in turn qualifying for the global hopes contest . She is also the national table tennis singles champion for two consecutive years.
The young TT prodigy revealed earlier her aspiration to qualify for the Olympics and proudly win her home country.