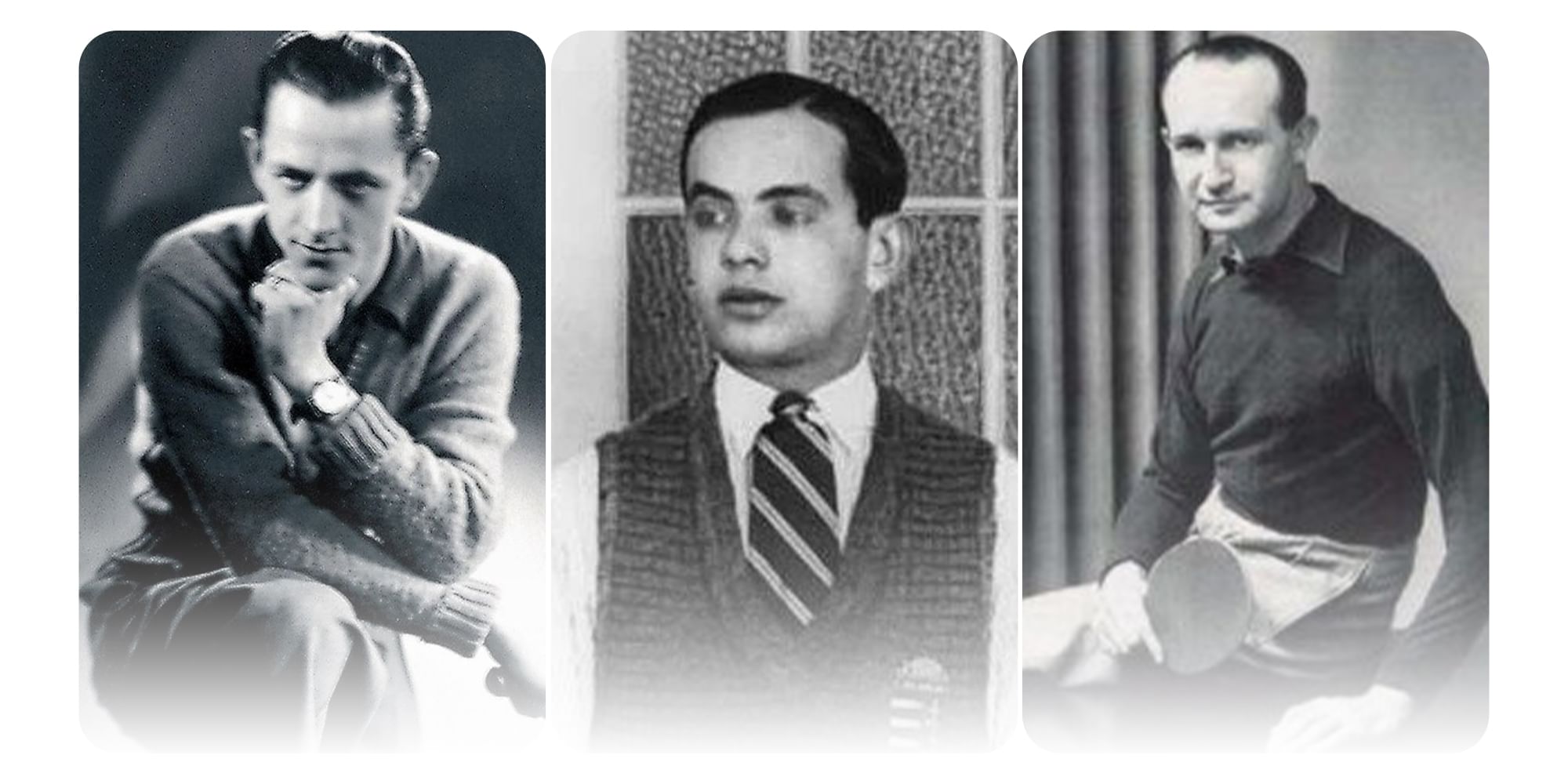 Men with the most medals at the World Table Tennis Championships
These athletes have a reputation for delivering at the mega event.
Table tennis is probably one of the most underrated sports in the world today. The game doesn't really get the credit it deserves. More so because of its contemporary tennis which monopolizes all the limelight. Unlike tennis, it may not have the budget or the glamor involved, but it takes a keen eye to understand the skills needed to master this difficult game.
The fact that you have to control a high-speed ping pong ball on a small table makes it even more difficult. Players must be quick, precise and agile to score every point. Their attack and defense must be coordinated so as not to fall into the opponent's trap. Over the years, we've seen multiple champions dominate these blazingly fast games.
Today, we are going to look at the history of these champions. We are going to do a tally of the male players with the most medals at the World Table Tennis Championships.
5. Ma Long (16)
China's Ma Long is widely regarded as one of the greatest table tennis players of all time. In fact, Long was instrumental in China's success at the Olympics and on the world stage in general. The Liaoning-born player holds sixteen world championship medals. A medal tally that includes twelve gold, one silver and three bronze. Singles and doubles combined.
Ma won her first World Championships medal in 2006 (Bremen) and her most recent in 2019 (Budapest). In fact, in 2019 in Budapest, he won both the singles and doubles events. In singles, he defeated Mattias Falck of Sweden in a grueling five sets (11-5,11-7,7-11, 11-9,11-5). In doubles, Long and his partner, Wang Chuqin beat the Romanian and Spanish pair of Ovidiu Ionescu and Alvaro Robles.
Apart from the world championships, Long has also won several medals at the Olympics and Asian Games. The Asian Championships and World Cup also saw Long weave his magic with his patented DHS Hurricane 3 paddle.
4. Ichiro Ogimura (20)
Next on that elite list is former world number one Ichiro Ogimura. The former ITTF President started playing as a student at Metropolitan Tenth Junior High School. After winning the All-Japan National Championships, Ichiro represented Japan at the World Championships. He won a total of 20 medals. This includes twelve gold, five silver and three bronze medals.
The "ping-pong diplomat", as he was respectably called because of his diplomatic politics in sport, also invented the "fifty-one percent doctrine". According to this, a player could risk hitting a smash if they thought they had a 51% chance of beating their opponent with it. It's a style he also passed on to ITTF World Champions like Zhuan Zedong and Stellan Bengtsson. Both were students of Ogimura.
3. Bohumil Vana (30)
Bohumil Vana was one of Czechoslovakia's greatest tennis players. He was born on January 17, 1920 in Prague. Vana's consistency in her games was one of her main strengths. The Czechoslovak never really had a "rest day". His incredible 30 medals won in 20 years, from 1935 to 1955, clearly testify to this.
Bohumil was equally proficient in singles, doubles and team play. His medals included thirteen gold, ten silver and seven bronze. Besides that, he has also won five English Open titles. His last medal dates back to 1955 in Utrecht, the Netherlands.
2. Miklos Szabados (24)
Prior to modern Chinese dominance, it was Hungary that established themselves as a strong table tennis contingent. Behind this success lies the contribution of some solid Hungarian players. Miklos Szabados is one of those great athletes. The Budapest-born player started playing table tennis at the age of thirteen and hasn't looked back since.
Szabados won a staggering total of twenty-four medals. His collection included fifteen gold, six silver and three bronze medals. Of which the year 1931 was the most remarkable. Miklos won four world events that year. This included singles, doubles, mixed doubles and the Swaythling Cup. Towards the end of his career in 1937, Szabados emigrated to Australia where he opened a table tennis club. He died in Sydney in 1962.
1. Viktor Barna (41)
Another Hungarian responsible for European dominance in table tennis. Viktor Barna's legacy lives on even after 50 years of his death. Considered the best in the game. Barna dominated for over two decades in the sport. Victor has also represented two countries during his long and illustrious career.
From 1929 to 1938, he represented Hungary. Following this, he moved to the UK and acquired British citizenship in 1952. Ironically, Barna won his first medal in his home country (Hungary) and his last medal in his adopted country (UK). United). He literally won a medal in every nation he played in. Barna also published a book after his retirement in 1957.
He also chose a suitable name for it and named it "How to Win at Table Tennis".
For more updates, follow Khel Now on Facebook, Twitterand Instagram and join our community on Telegram.