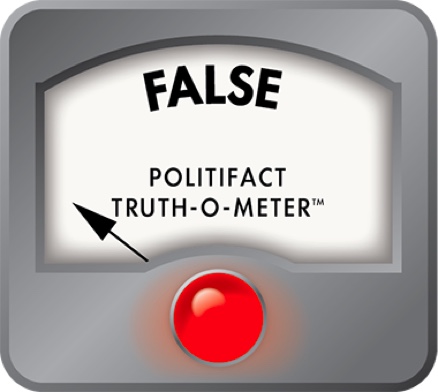 Old photo shows Laurel Hubbard winning gold, but not at the Olympics
New Zealand weightlifter Laurel Hubbard, the first openly transgender woman to compete in the Olympics, failed to win a medal in Tokyo, but a photo shared on social media has led some people to believe otherwise.
"Kudos to this man who identifies as a woman for winning the women's weightlifting competition must be so proud," a Facebook post said. It shows a photo of Hubbard standing on what appears to be a first-place podium and wearing medals around his neck.
But this photo is not from the 2021 Olympics.
This post was reported as part of Facebook's efforts to tackle fake news and disinformation on its news feed. (Learn more about our partnership with Facebook.)
Hubbard's photo is from 2019, when she won gold at the Pacific Games in Samoa. The words "Pacific Games" and "Samoa" and "2019" are all visible in the photo.
But some people seeing this photo on social media seemed confused as to the context of the image.
"People should just stop watching the Olympics to support these women," one person commented on the Facebook post, referring to Hubbard's competitors, who are also shown in the image. "It's just not fair."
"He should be in the trans Olympics," someone else wrote. "Why haven't real women withdrawn? "
Hubbard has garnered attention, both positive and negative, since securing her spot at the Olympics. After the competition, she said she would retire from professional weightlifting and said she "looked forward to the end of my journey as an athlete and the attention that came with it."
Claims that this photo shows her winning a medal at the Olympics are false. We rate it False.