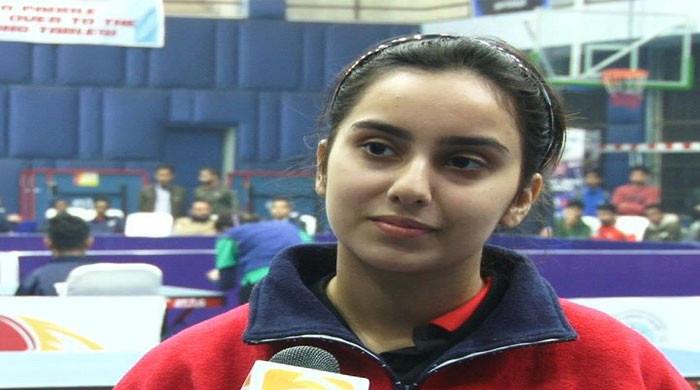 Perniya Khan wanted to train abroad and win medals for Pakistan
National table tennis champion Perniya Zaman Khan is keen to secure another professional training opportunity abroad and win medals for her country internationally.
Speaking to Geo News, Khan said that three years ago she had the opportunity for a month-long training in China, and now she wants another chance of at least six months or more. a one-year training course in the neighboring country.
She added that the level of table tennis in this country is very high and the training academies there are also excellent.
"I want to get a training opportunity there [China] and win medals for Pakistan at the international level, "she explained.
Khan added that she wanted to be successful at the South Asian Games, Asian Games and Commonwealth Games, which "I work hard for."
The tennis champion added that if she had the opportunity to train abroad, her chances of success in these events would increase.
It is important to mention that Khan is currently competing in the ongoing national table tennis championship in Lahore.
Speaking about the event, she said it was for the first time in history that the second national championship would be held in the space of three months, as COVID-19 forced back-to-back events.
She added: "The competition is fierce this time around. All the players have worked hard, but I have high hopes of defending my title."
"I would also like to be able to be national champion at home," she concluded.