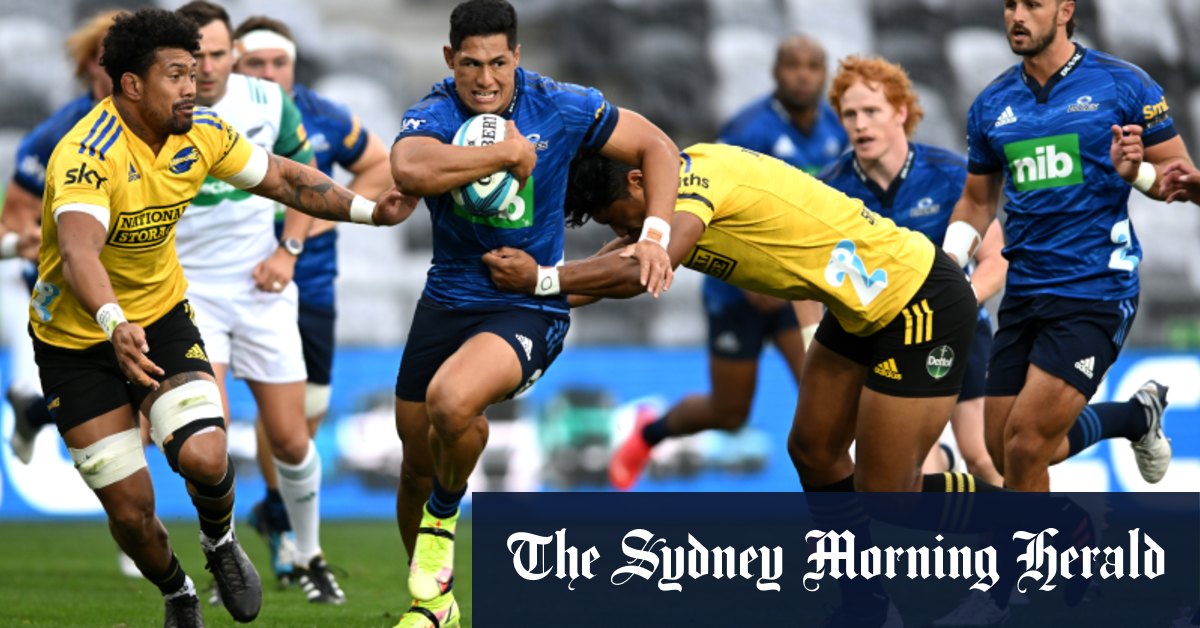 Roger Tuivasa-Sheck gave a painful lesson on his Super Rugby debut
Roger Tuivasa-Sheck did a lot of really good things on his Blues debut against the Hurricanes, but you can bet the only thing he's thinking about is the missed tackle that effectively cost the Blues the game. At the last minute, he was caught a bit off guard, cut a fight against Hurricanes #13 Bailyn Sullivan, and it was game over. It showed how fine a line there is between success and failure as a midfielder at this level.
Sullivan was still in his own half when he beat RTS, but he exploded down the field and threw a perfect left-to-right pass at full pace to Ardie Savea, who quickly edged a winger for a stunning try .
As for the offensive work of the RTS? Players such as All Blacks No.15 Jordie Barrett have been impressed. "I thought he was amazing," Barrett said. "He carries so strong. He's a small guy but he's a ball of muscle. Great late footwork and he left a few defenders in his wake. So, I was massively impressed.
2. Michael Cheika is right about young players, but the system sets them up. Former Wallabies manager Michael Cheika made a valid comment on Stan's cover on Saturday, effectively lamenting that any youngster who strings together two decent games in Super Rugby is "a future Test star". But it reflects the current model of Australian rugby, rather than pundits or over-hyped fans.
Take Ben Donaldson, Reesjan Pasitoa and Carter Gordon, for example. Like it or not, they are by definition contenders for the Wallabies as they start in three of the five teams that Dave Rennie has to choose from. In an ideal world, they would play two or three great games a year at this stage of their career, then jump into third-tier competition and come back wiser next year.
But that's not the current model, and the changes that would need to be made to fix that are so huge – and the opposition to them so entrenched – that it's very hard to see anything changing. And who ultimately pays the price? The young guys.
Cully's team of the week
Angus Bell (Waratahs)
Lachlan Lonergan (Brumbies)
Harry Johnson-Holmes (Waratahs)
Fergus Lee-Warner (Strength)5
Darcy Swain (Brumbies)
Rob Valetini (Brumbies)
Fraser McReight (Reds) – Player of the Round
Tim Anstee (Force)
Jake Gordon (Waratahs)
James O'Connor (Reds)
Manasa Mataele (strength)
Richard Kahui (Strength)
Josh Flook (Reds)
Toni Pulu (Strength)
Tom Banks (Brumbies)
3. The Waratahs head to Canberra as heavy underdogs
There seems to be a consensus that NSW has made significant gains over last year, but it's hard to see that right now. There have been some improvements, yes, but they just haven't played with a strong enough team yet (see point 4) to be fully tested. The Brumbies are that team.