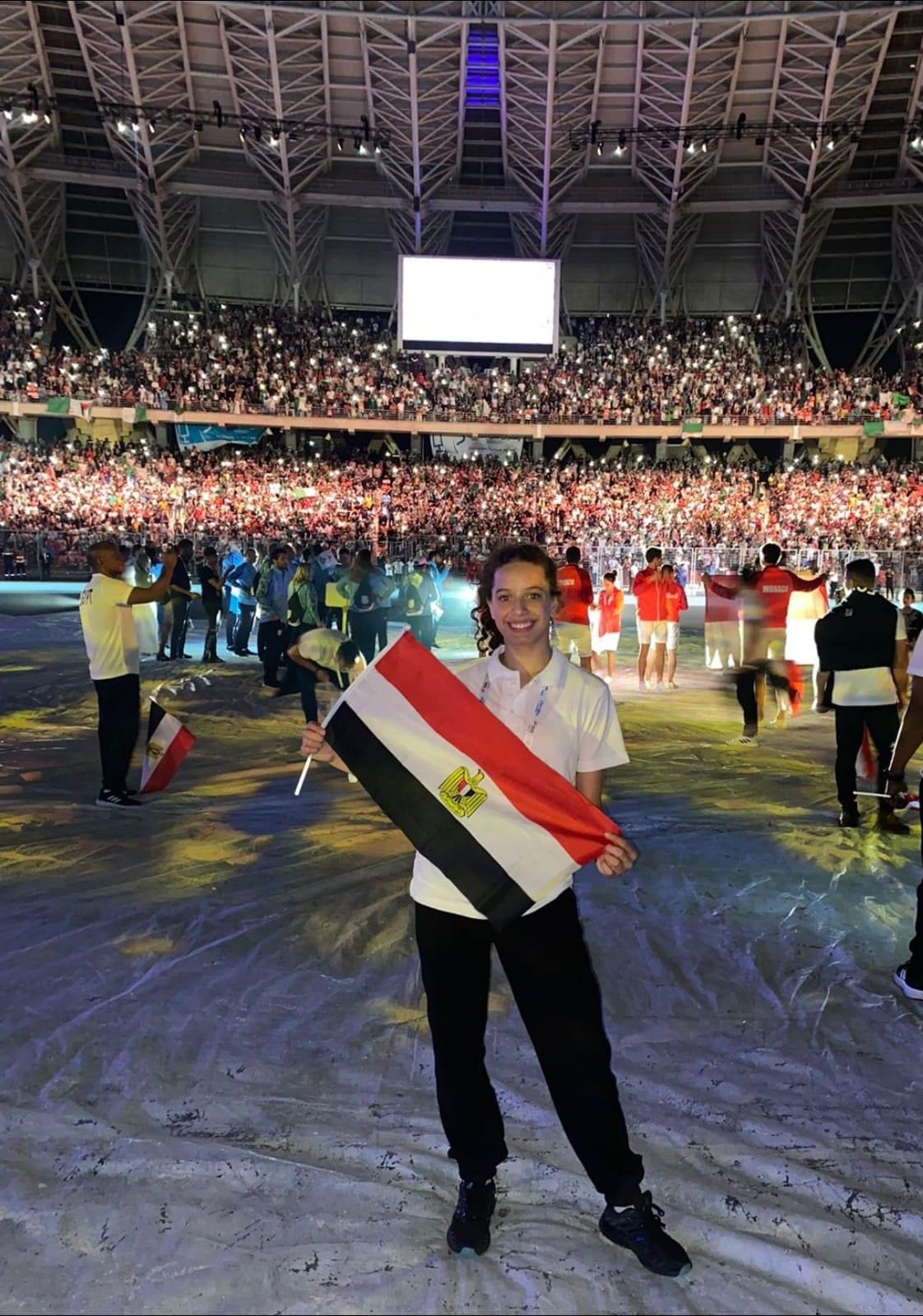 Sissi awards table tennis star Hana Goda the 'first degree sports medal'
President Abdel Fattah al-Sissi awarded young Egyptian table tennis star Hana Goda with the first degree sports medal, Goda announced on his official Facebook page.
Goda won the Best Arab Junior Award for 2022 during the Fatima Bint Mubarak Women's Sports Award Celebration, attended by Sheikh Nahyan bin Zayed Al Nahyan, who honored the winners.
Egyptian tennis duo Goda and Alaa Yahya won the gold medal at the African Table Tennis Championships in the women's doubles competition, which took place in Algeria.
The duo beat fellow Egyptians Maryam al-Hodeibi and Yousra Helmy 4-0 in the final of the African Women's Doubles Table Tennis Championships.
Egypt thus won the gold medal thanks to Goda and Yehya, and the silver medal for the women's doubles, thanks to Hodeibi and Helmy.
Egypt also won men's and women's team gold, as well as mixed doubles gold thanks to Mohamed al-Baili and Goda.
At the top of the world rankings at only 14 years old
Goda, 14, topped the International Table Tennis Federation's Women's Under-19 World Rankings.
Goda, who is Al-Ahly Club and the Egyptian national team's table tennis player, topped the Women's Under-15 World Rankings for the first time in January 2021, an unprecedented feat for n any Egyptian table tennis player.
She also rose to 12th place in the U-17 world rankings, and 21st place in the U-21 world rankings.
Goda started playing table tennis at the age of four and recently won the international table tennis championship in the U-12 and U-15 competitions in Portugal, and the bronze medal at the intercontinental world championship , in an unprecedented achievement in the history of table tennis in Egypt.