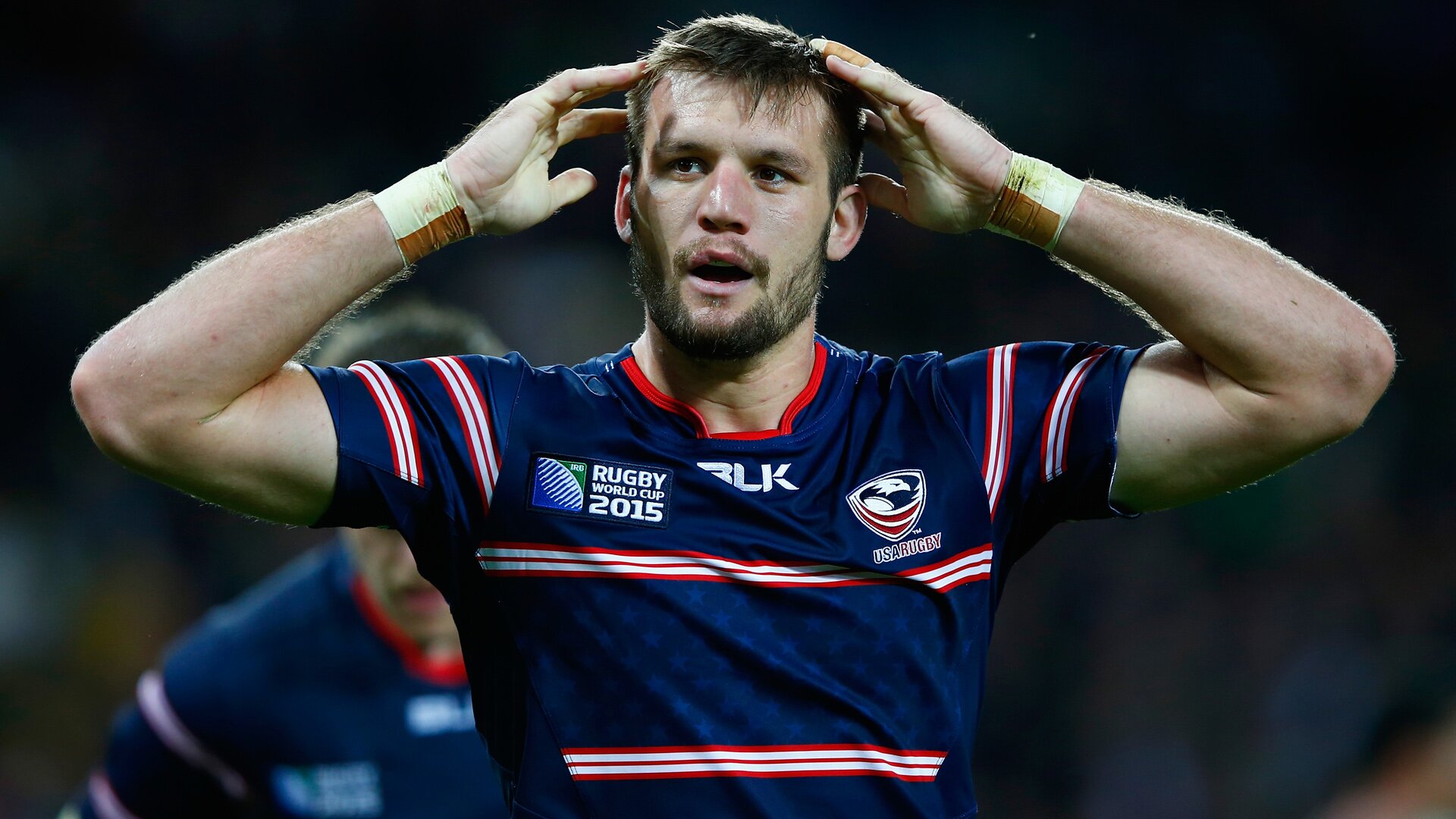 Super Rugby centurion not sold in NZ-backed Pacific Nations Cup
While USA Rugby General Manager Ross Young discussed the idea of ​​relaunching the Pacific Nations Cup with the help of New Zealand Rugby. [NZR], some of New Zealand's top players are not convinced by the idea.
Earlier this month, Young said Thing that while the Eagles' next game with the All Blacks is going to be a huge boost for rugby in the United States, the biggest benefit would come from more regular competition against top teams – not just one-off fixtures.
He suggested that NZR could use his influence to help reestablish the Pacific Nations Cup – a competition that has taken place in many formats over the past two decades but has fallen apart in recent times and has not. never held a stable place in the rugby calendar.
Ross Karl, James Parsons and Bryn Hall reflect on this week.
"As a union, we are struggling to connect with the American psyche because we are not playing in a meaningful championship competition," he said. "What can we gain as the US Eagles?
"There was the Pacific Rim Trophy [about] 10 years ago, which involved Japan, the Pacific Islands, the United States and Canada. To me, that's what makes sense.
"The lack of regular matches for Fiji and Japan, Samoa, Canada etc, that kind of Pacific Rim type championship is for me the most logical thing for our involvement."
While a reinvigorated Cabin Crew Member with the full commitment of World Rugby would be a great spectacle, two Super Rugby centurions are unsure whether it is New Zealand's responsibility to help countries like the United States to. put pressure on the game's governing body as NZR is already helping to develop rugby. in the Pacific.
"I think it's one step at a time," former Blues hooker James Parsons said in the final episode of the Aotearoa rugby pod. "I think it was a great tournament and that justifies looking to bring it back and get more tests for everyone, that's what we want to see; we want to develop the game so that it is global and that there is this motivation and this connection to rugby in every part of the world.
"For NZR, being put on them, I think there is already a big focus on Moana Pasifika and Fijian Drua. The reason I think these teams are so crucial is that [they] can ultimately pave the way for talents from Tonga, Samoa and Fiji to these [national] teams.
"I do not say not to have these tests or this tournament, but it's one step at a time and to really focus on what is essential for [the Pacific Island sides], and they made a real commitment – a financial commitment but also support, as NZR did, to get these teams up and running. But also, over time, these teams themselves will want to create this path for talent from these regions. "
Queensland will host the Rugby Championship matches in a series of double matches played in Brisbane, Townsville and the Gold Coast. #Rugby Championship https://t.co/PnONfDYXWk

– RugbyPass (@RugbyPass) August 24, 2021
Parsons also suggested that NZR only has so many resources and that the development of new Super Rugby franchises will ultimately pave the way for greater success at the highest level.
"I just don't think there's much you can do," he said. "If you spread out too much you won't be able to do it… I think NZR has been great in supporting Moana Pasifika and Fijian Drui.
"This [tournament] is a [short-term] thing to focus. If we can start this tournament and make it work around the world, I totally agree. But putting it all on NZR, I just think it's a little bit unfair because they're really rolling up their sleeves on their own game right now and trying to create these paths and opportunities for others.
Current Crusaders half-back Bryn Hall added that if the PNC were to return in any form, he would have to make his mark on the schedule at a time such that the best players from all participating nations would be available for. selection and not concerned about club play.
"We talked around [the need for Super Rugby] Trans-Tasman being competitive and having a great product. I think if they want this [PNC] completion, you have to be able to have it as a competitive product, "Hall said.
"The last thing you want is not to have the best players [playing ] for their country.
Parsons added that growing the game around the world would be a huge boost, especially in the United States, but the return of the Pacific Nations Cup may not be the best way to do it.
"I think we all know that if we can rock the Eagles and create a strong team that's great for rugby," he said. "I think everyone wants that, to see the USA Eagles do well. Look at the growth in Japan and the love it has for rugby. Some of their big wins at test match level [and] filter through their club roster.
"We all know we want the Pacific Islands teams to have more opportunities to play, so in theory this competition is great but it's not necessarily a plan. [we should follow]. There might be something better we can do that can include them, rather than sidelining them in their own competition, if that makes sense. "
advised
No more news

Broadcast list
Sign up to our mailing list for a weekly roundup of the vast world of rugby.
Register now