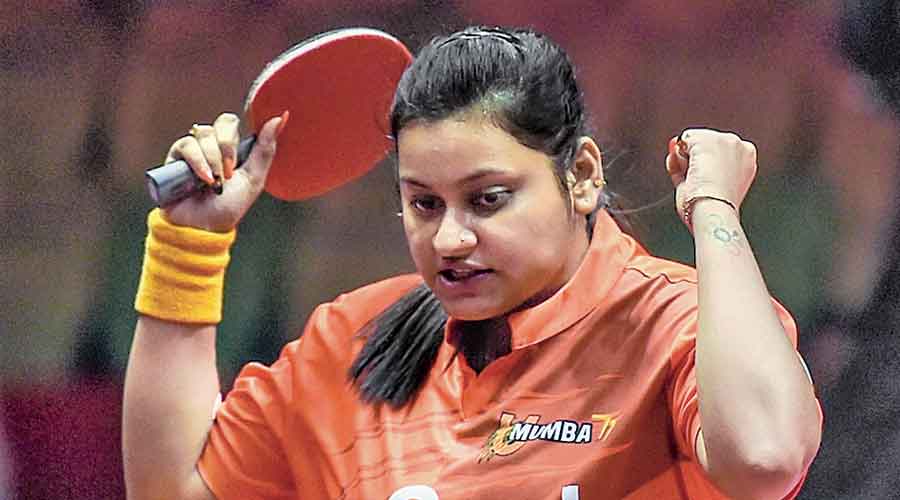 Sutirtha Mukherjee to play in the Spanish table tennis league
It will be his first European stint and, according to national coach Soumyadeep Roy, it will do him a lot of good.
---
---
Paddler Sutirtha Mukherjee will play this season in the Spanish table tennis league for Real Club De Tenis de mesa Linares. It will be Sutirtha's first European stint and, according to national coach Soumyadeep Roy, it will do his confidence a lot.
Sutirtha, who made an early exit in Tokyo, trains at Soumyadeep Poulomi UTT Table Tennis Academy. His first two matches in Spain take place on September 13 and 18.
Soumyadeep said Sutirtha will also participate in the Asian Table Tennis Championship national camp, which will be held in Doha from September 28.
"She will either join the camp after her first two games or leave for Spain after attending the camp, depending on the dates," he said.
The Linares-based club will also play in the Champions League, which will give the 25-year-old more match time. "If she wants to get into the top 50, she has to play in a top professional league. I had discussions with some clubs and when Linares' offer came in we didn't think twice. That the club is in the Champions League is a huge plus, "said Soumyadeep. The telegraph Monday.
"She will be traveling alone, which will also be a new experience. I want to see how her decision-making skills improve once she's left alone. I could travel to Spain later this year, "Soumyadeep added.
Currently world number 98, Sutirtha is expected to rise through the ranks when the new ranking is announced by the International Table Tennis Federation.
Medal auction
Sprinter Krystsina Tsimanouskaya, who was pulled from the Games after criticizing her coaches, is auctioning a 2019 European Games medal to support athletes who say they have been targeted by authorities.
The Belarusian Sports Solidarity Foundation, a group that supports athletes imprisoned or sidelined for their political views, said on Monday that the medal was being auctioned to support Belarusian athletes "who have suffered from the regime's actions (from President Alexander) Lukashenko ".