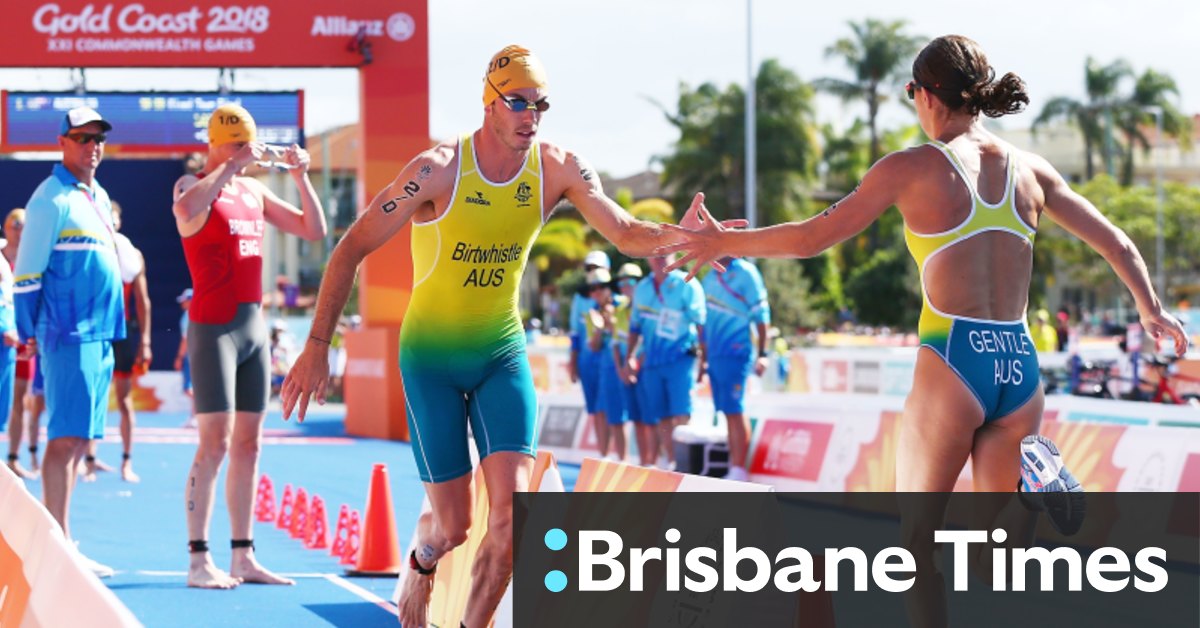 The Olympic movement wants it to be the Gender Games, but they struggle to sell it
Archery and shooting, sports that require sleight of hand rather than outrageous force, are obvious candidates for more mixed medal events, even more than they currently have. Why can't beach volleyball feature a man and a woman on either side of the net?
Golf, controversially reinstated at the Olympics in 2016, calls for a diversion from the traditional individual stroke game that anchors it. How about an alternate shooting competition with a man and a woman representing each country? Imagine Steph Gilmore and Julian Wilson in a team surfing contest.
It may be too much. Maybe the triathlon has the right format, with men and women competing against their own gender for individual medals, then combining in a quick mixed relay a few days later, an Olympic first.
"Triathlon has been primarily an individual sport for many years and has had some success at the 2017 world championships where we won gold and then at the Commonwealth Games as well, those were a few moments of pride," said the Australian YoPRO-sponsored Matt Hauser, who will be favorite to be part of the country's mixed relay team next Saturday.
"Being able to share this with three others and ultimately your whole team is something very special. We don't have the opportunity to experience this often as triathletes.
"I think triathlon being such a young sport, it is still evolving and trying to find its way into the world. It is very exciting for spectators and viewers to watch this short and precise format of racing where anything and everything can go wrong.
What next?
With almost 49% of the athletes competing in Tokyo being women, the IOC wants to continue to present itself to a younger and wider female audience. Here is a look at other sports that may have a mixed component in contention for a medal.
Beach volleyball: Men and women will compete in different divisions in Tokyo, but what about a mixed event where a man and woman team up on the sand?
Golf: Since returning to the Olympic format in Rio, the best players in the world have signaled the prospect of a diversion from individual strokeplay. The best men and women in each country could be part of an alternate shooting format.
Surfing: The sport will debut at the Tokyo Olympics with both men's and women's competitions, but what about the chance to win an extra medal when four surfers – two from each country – combine their scores?
Sailing: The sport is already adding another mixed class to the Paris schedule, which will separate the ultra-successful 470-man Australian duo of Matthew Belcher and Will Ryan.
"If so, it could cost you the ride. The mixed team relay definitely plays an important role in the evolution of the sport.
But for every door that opens, there are a few that close.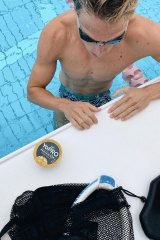 One of Australia's top gold medal prospects in Japan will be the sailing duo of Matthew Belcher and Will Ryan, who compete in the 470 men's class. They won gold together in London in 2012, then silver four years later in Rio.
Whether they had the desire to continue for another Olympic cycle after Tokyo would have been questionable, but it is a moot point. Their category has been upgraded to mixed event in Paris, and so one of Australia's most successful partnerships for the Games will be over – simply because they're both men.
Fair or not? It's not really for them to say, at least not now.
"It's nice to be able to do one last dance together and put our skills on the line and be in this pressure environment, which is why we are doing it," Belcher said. "We are just going to enjoy these days and I hope our experience and skills come to the fore."
Loading
As hard as they may try, the IOC struggles to sell its Gender Games because of, well, itself. Japan's Olympics chief resigned earlier this year because he said "women talk too much." Palaszczuk couldn't speak, because Coates spoke for her.
Earlier this week, IOC President Thomas Bach changed the movement's motto, he said, to reflect the COVID-19 era.
Faster, higher, stronger, together?