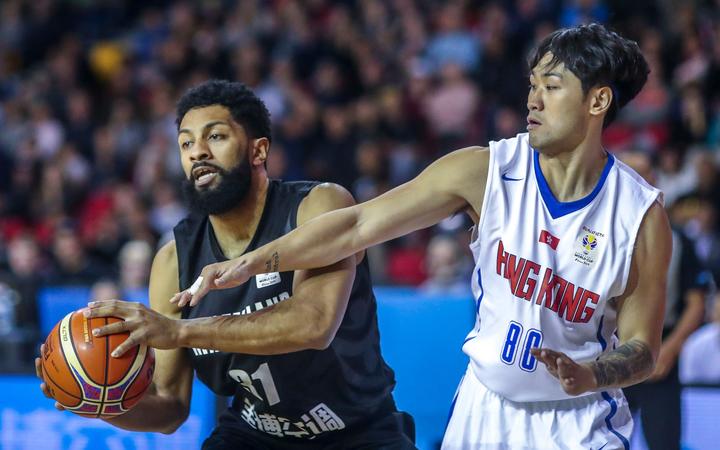 The Tall Blacks on their way to the World Cup
The Tall Blacks take to the ground for the first time in over a year on Thursday, when they face India in their first game of the FIBA ​​Basketball World Cup Qualifiers – the first of two matches that Nova Zealand will play against them.
New Zealand basketball teams were forced to miss some competitions last year due to Covid-19 induced financial constraints and the World Cup qualifiers are the Tall Blacks' first action since they took over. faced the Australian Boomers last February in a hastily organized game.
Although New Zealand (27) and India (80) are far apart in the FIBA ​​rankings, Tall Blacks head coach Pero Cameron doesn't take his first opponent of the tournament in the Philippines lightly.
"We don't have much time together as a group, so we have to be ready for them," Cameron said.
"We've done a lot of preparation and scouting for all three teams, but for now our eyes and minds are firmly on that first game against India, and we feel we're ready."
India will come into this game as underdogs, especially given their relative youth – an average age of 23 compared to New Zealand's 25 – although they have the size on their roster to potentially put down a few game problems against the Tall Blacks.
A familiar face for India will be 21-year-old center forward Princepal Singh, who spent time with the NZ Breakers as a development player as well as a season in the NBA G-League.
Also in the roster is 18-year-old small forward Pranav Prince, an NBA Academy India graduate who played college basketball in the United States.
The Tall Blacks will be looking to rely on their veteran players to set the tone in this game, led by captain Dion Prewster and Breakers player Rob Loe.
The latter, alongside Tai Wynyard, will be responsible for countering the height of India's central trio of Princepal Singh, Amritpal Singh and Palpreet Singh Brar – all of whom are 6'10" or taller.
Working in New Zealand's favor will be the fact that their entire roster can comfortably shoot all three.
The veterans will be complimented by several young players who have already seen international duty in Hyrum Harris, Ben Gold and Taylor Britt; all should get decent minutes against India.
Four rookies will join these players in hopes of tasting their first minutes in the black jersey, with Jayden Bezzant, Taane Samuel, Joe Cook-Green and Taki Fahrensohn added to the matchday squad.
Cameron has liked what he's seen in training so far, particularly around the intensity and willingness of young players to challenge veterans.
"The practices have been very good so far, the guys are up for it and you can tell some of them have itchy feet. [to play]a lot of energy was bought by the usual suspects like Tom [Vodanovich]Ethan [Rusbatch]Dion [Prewster] and of course Rob [Loe] nibble on it throughout the day.
"We had some difficult moments on the pitch on the first day, with [Taki] Fahrenson goes straight for one of the older guys, which is great to see, and Joe Cook-Green gets in there too – that's what you want."
Cameron said Thursday's game would be a test of how ready the group was, especially after a limited ability to train together so far.
"I'm really looking forward to the next two days, tonight's game against India is going to be a battle there, but that's how it is at this level.
"Not everyone can represent their country at this level, so it's good to see these guys embrace it and to see our veterans help show rookies how it's done."
New Zealand are one of 16 nations vying for Asia and Oceania's seven spots in the 2023 World Cup.
The Tall Blacks will also face the Philippines and Korea in Group A in the Cubao Zone of Quezon City in a secure bubble environment.