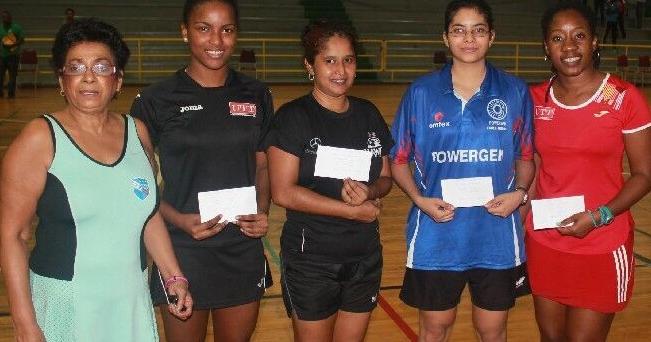 T&T Quartet for 'Pan Am' | local sports
CHLOE FRASER is one of four players who will represent Trinidad and Tobago at the Pan American Under-11 and Under-13 Table Tennis Championships starting Monday in Ecuador.
The former national under-11 and 13 champion will travel on Sunday with coach Aleena Edwards and teammates Jordan Thong, Malik Gopaul and Jonathan Cottay.
The four T&T players will compete in the under-13 division in singles, doubles and mixed doubles during the week-long tournament.
Edwards, an 11-time national champion, helped prepare the foursome for this competition along with several other coaches, including her brother Aaron, Edwin Humphreys and former national champion Anthony "Sandfly" Brown.
Cottay won the Under-11 title at the Silver Bowl Championships the weekend before the first Covid-19 shutdown in mid-March last year, and returned nine months later to lift the same trophy when the sport returned with the QPCC (Queen's Park Cricket Club) Junior Table Tennis Invitational Tournament.
After losing to Gabriel John in the Silverbowl Under-13 Final, Gopaul got his revenge when they faced off for the same crown in the QPCC tournament.
Despite only being ten years old in 2019, Fraser was already respected by the best players in the country.
The Silverbowl Under-13 champion easily won the National Under-21 Trials shortly before the pandemic forced the sport to shut down for the second time in April.
Gopaul was ranked No. 3 in the Under-11 and Under-13 categories when the rankings weren't last dated to mid-2019, while Thong and Cottay were ranked fifth and sixth respectively in the Under-13 division. under 11 years old.
There have been a few tournaments in the country since the first Covid-19 shutdown, but there have been no major junior or senior events.