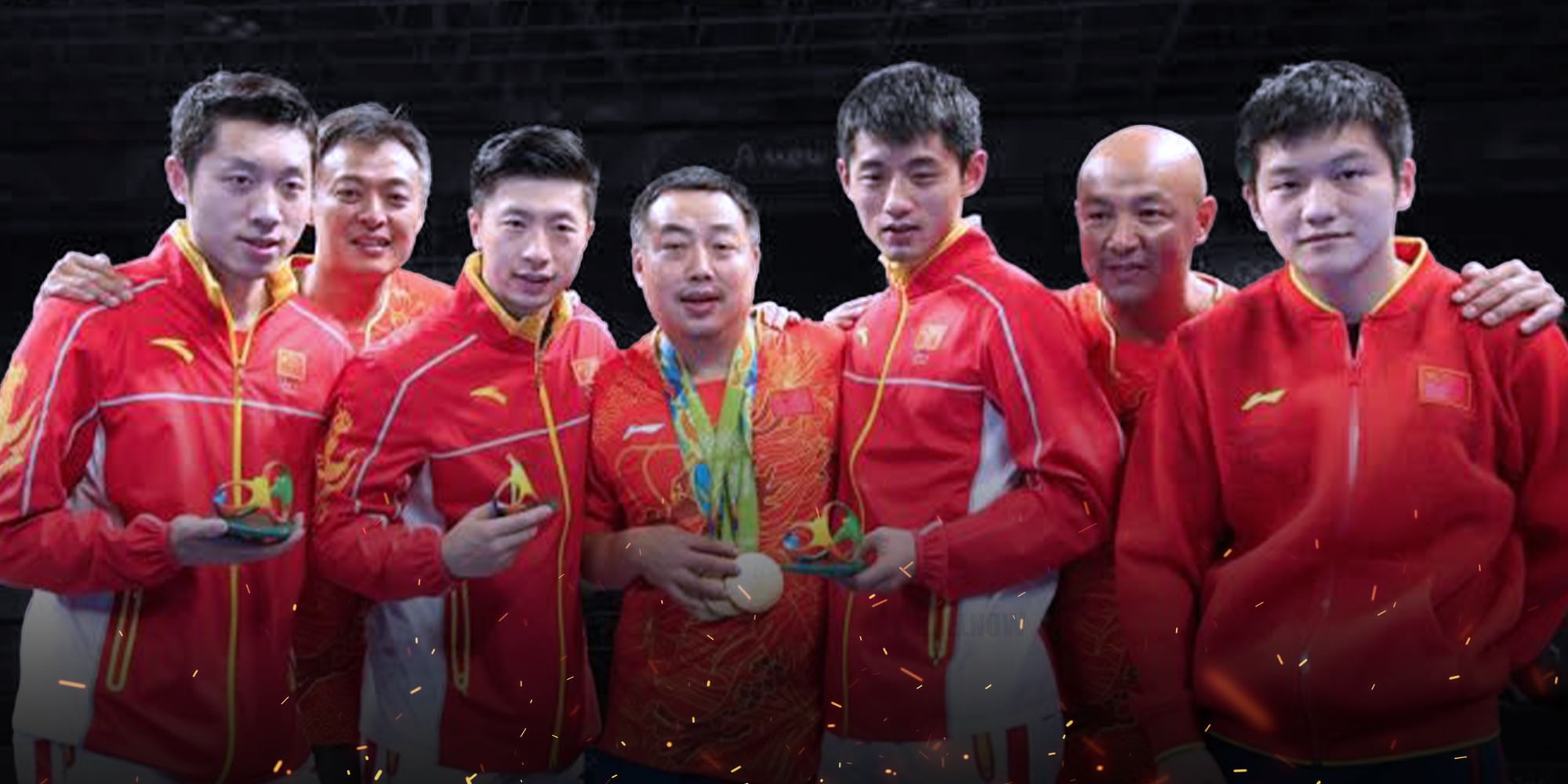 Why is China a table tennis powerhouse?
The country has shown its dominance in the sport since the 1996 Olympics.
It is a well-known fact that China, the Olympic power, is the king of table tennis. There is nothing new to write about China's dominance in table tennis, also known as 'ping pong'. China's dominance can be known by the fact that it has ruled the world of table tennis since the 1996 Olympics. Since the introduction of table tennis to the Olympics in 1988, out of the 37 gold medals awarded until the Tokyo Olympics in 2020, 32 have been won by Chinese athletes and only 5 by the rest of the world.
In the two Olympic team events (men and women), the Chinese national team is undefeated. They only ever won gold. On top of that, the Chinese men's national team hasn't lost a series at the World Table Tennis Championships since 1995. The women's team also hasn't lost since 1994.
Because of these achievements, and many more, 11 of the top 12 table tennis players of all time are Chinese. The world fears this shattering record. Year after year, teams and countries come up with new strategies to beat them, but Chinese players completely surpass them. So, what makes them so special, is it strategy, practice or tactics, let's find out in detail in this article.
Solid system
China has a solid system in place that does not develop overnight. It took years of hard work and perseverance to develop this solid foundation for players. China has huge sports schools which also include the best Chinese table tennis college in the world which is dedicated solely to table tennis. China has a massive infrastructure supported by coaches.
The country's federation estimates that there are around 80 million people playing the game in China. From an early age, there is first the identification of potential talents which is determined by certain games and their level of physical coordination is put to the test. Then, at a young age, they are taught a very different ball game that focuses more on the basics and building techniques.
Indian table tennis star Sathiyan Gnanasekaran decoded China's dominance in table tennis in an interview with the First Post. Gnanasekaran says the approach to preparing these players is different. He points out that at the youngest level, Chinese paddlers are not focused on winning titles. They are taught more about perfecting their basics and techniques. He says, "It's not just about the infrastructure. They have a strong coaching system. From beginner to intermediate, they focus so much on technique and the basics! They have a system that they want all players to follow like a book from childhood. Coaches all over China are following this roadmap. Then they step it up.
"I beat a lot of Chinese players in the junior ranks. In this age category, a lot of them are beatable. They don't know the exact tactics. When I played as a kid, I was always learned to win. Indians want to win every game from an early age. But that's not how Chinese players are taught. They take a longer path. If a child does not win in India, he probably won't continue in the sport. But that's not the case in China," he said.
"They don't want their players to go into international competition mode at a very young age. At 16, when you teach these players the nuances of the game and explain the tactics to them, they become beasts! They are almost unbeatable! The world fears them," Sathiyan says.
As a young player in China grows, he matures and masters his skills. At the intermediate level they work regressively on the basics and at an advanced stage they work on tactics and reading the game, footwork, etc.
There are little-little details that are corrected, observed and worked on. Serving and receiving skills are one of those nuances of the game where a player takes the most points. The Chinese rush their opponents. "Hitting the ball even a fraction of a second earlier gives the opponent less time," says Gnanasekaran.
World-class training
In China, table tennis is played with religious sincerity. They have a very intense training framework developed for all players. Training is hard, specific manuals are developed for all players and different for the best players.
Players compete with other players to make their game high. They are subject to different situations and pressures to prepare for the international level. Of the millions of table tennis players in China, only six to three male and female players each compete in the Olympics. There are strong minds behind this system who have prepared this training method over the years.
They follow an almost military rigidity in training, players are brought up with excessive scrutiny. The focus is on building muscle memory, players are put through hours of rigorous training until they perfect every shot. Players are mentally and physically trained to practice 8 hours a day. They are trained to a high standard from childhood so they can get used to it as they grow up.
The drill has been a practice of the Chinese table tennis team for years. The Chinese table tennis team prepares by training for a week before the start of each Olympics. They did it in Rio and also in Tokyo. For the Rio Olympics, they kicked off their preparations with a week-long training at a People's Liberation Army training camp in northern China's Liaoning province, according to the agency. Xinhua official press.
For China's table tennis powerhouse, the competition is somewhat like a war that must be won. So he is still shaping his table tennis team like an army, literally," Xinhua said.
Military training is a way to strengthen team unity and temper its will," head coach and former Olympic and world table tennis champion Lio Guoliang told Xinhua.
The training is also effective since there are experienced coaches and exercises that are put in place. The best players are also trained according to their style of play and specific training is there to improve. They are trained to deal with all situations and all strategies against them.
Just before the start of the Olympics, training culminates in the level of seriousness of all the top players. Qualified Athletes stay away from any outside influence, including the media, and focus entirely on training in the months leading up to the Games.
India's National Table Tennis Head Coach, Soumyadeep Roy, in an interview with 'The Bridge', said, "China has done an incredible amount of research on table tennis. They follow a very systematic approach. All the infrastructure that China has for table tennis is at the top level. They have been working on it for many years and only then have they achieved such results. Right now, China is like a factory to produce the best paddlers.
There is no room for error. And players develop to a level where they have no weaknesses and are unbeatable. China's player development track record is second to none. The Chinese government and sports federations spend a lot on developing grassroots football and elite players.
China is an example of what dedication is and the level that can be reached if everything is put in place. They showed what hard work, scientific precision, deep understanding of a sport and finally a touch of talent can transform any nation and put it on the porch.
For more updates, follow Khel Now on Facebook, Twitterand instagram and join our community on Telegram.